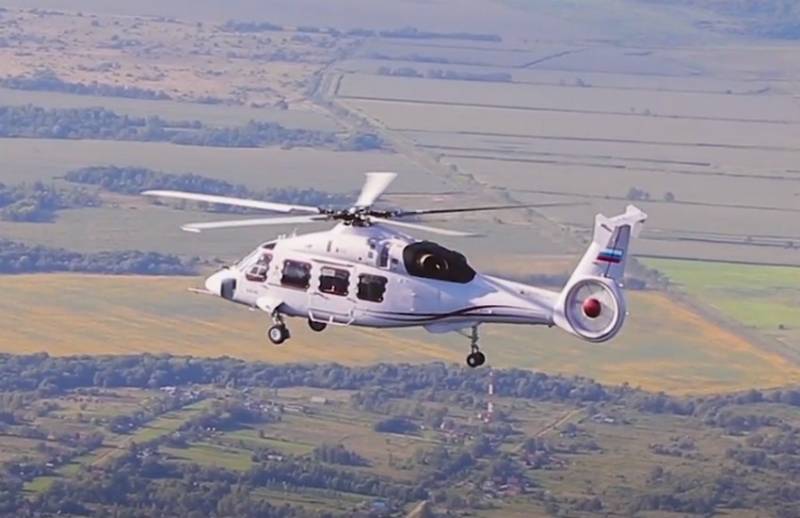 The Russian Ka-62 multipurpose helicopter will receive a new and improved avionics control system. The novelty will be presented at the MAKS-2021 International Aviation and Space Salon.
As explained in KRET, the new general helicopter equipment control system (SUOVO) will reduce the workload on the crew, reduce the weight of equipment used in the helicopter and facilitate helicopter maintenance. It is modular and allows for easy block replacement. The development of the SUOVO specifically for the KA-62 was carried out by Aeropribor-Voskhod, which is part of KRET.
Currently, three copies of the new system are being manufactured, which will be transferred for flight and qualification tests by the end of the year.
The Ka-62 multipurpose medium helicopter was developed on the basis of the military modification of the Ka-60. Designed for cargo transportation, emergency medical aid, aerial work and surveillance.
Cruising speed - 290 km / h, maximum - 310 km / h, service ceiling - 6100 meters, max. flight range - 760 km, with add. with tanks - 1135 km. Max. takeoff weight - 6800 kg, max. payload on the external sling - 2500 kg, in the cab - 2000 kg.