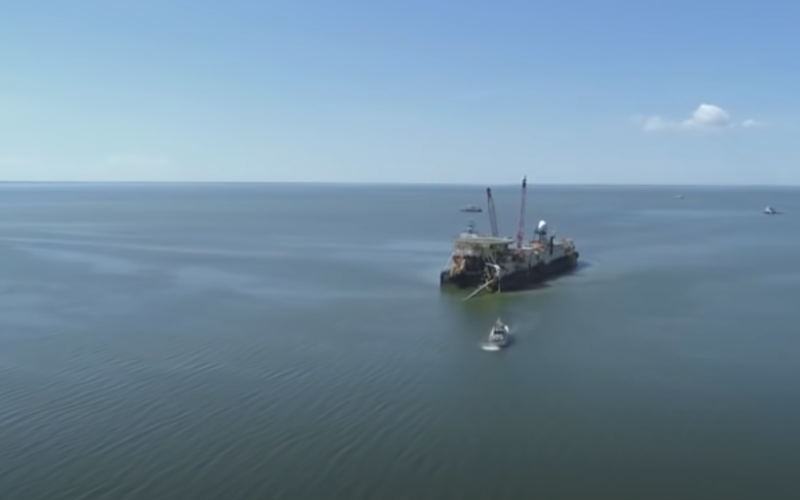 Laying of the first string of the Nord Stream 2 gas pipeline is technically completed, the pipeline sections have been connected. Commissioning work begins on this line. This was reported by the press service of the Nord Stream 2 AG operator.
According to the company, on June 10, 2021, two offshore sections of the gas pipeline were connected from Russia and Germany. Starting from June 11, on the first string, commissioning works on filling the pipeline with gas will begin, which will take "several months".
The offshore section of the first string is technically completed (...) today the overlap has been completed - the offshore sections of the gas pipeline laid by Russia and Germany are interconnected
- the message says. At the same time, the company stressed that the laying of the second string is proceeding according to the schedule in accordance with all available permits.
On June 4, Russian President Vladimir Putin announced the completion of work on the first line during his speech at the St. Petersburg International Economic Forum (SPIEF-2021). In response, Ukraine said that the Russian president was bluffing and that it was technologically impossible to finish laying the pipes so quickly. This was stated by the secretary of the National Security and Defense Council Alexei Danilov.
At the same time, the United States acknowledged that they could not prevent the completion of the gas pipeline's construction, and promised Ukraine to compensate for the transfer losses due to the launch of Nord Stream 2.