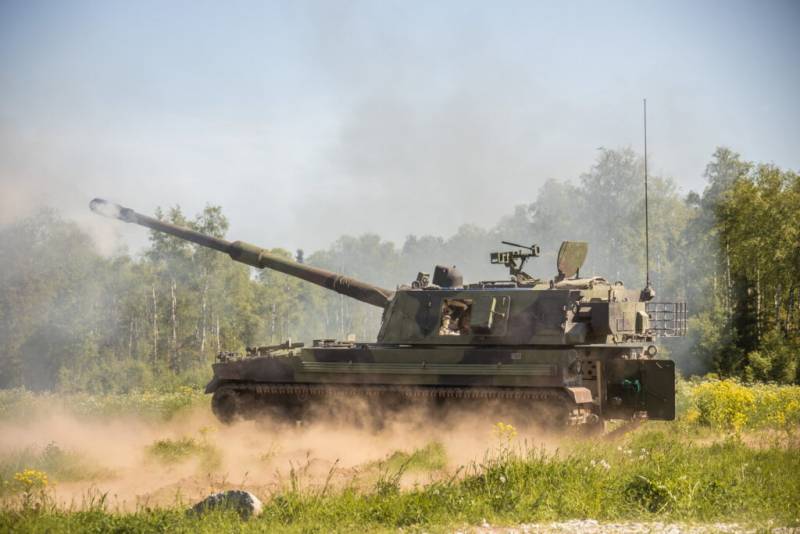 Estonia has ordered the delivery to South Korea of ​​18 K9 Thunder self-propelled guns ("Thunder"), which should be delivered within the next three years. Six of these self-propelled howitzers have already arrived in the Baltic States and have even been tested.
The fact that the Estonian army will arm itself with Korean self-propelled guns was reported in the press service of the Estonian Defense Forces.
At the same time, there is no information about the purchase of 155 mm caliber shells for the new technology. True, according to the message of the US Embassy in Estonia, the US, as part of the military support program for this Baltic state, transferred it defense products worth $ 17,6 million. Among other things, this shipment includes artillery shells worth almost $ 15 million. The caliber of the transferred ammunition has not been disclosed, but the Ukrainian portal Defense Express suggests that it is a 155 mm caliber, that is, they may be intended for the K9 Thunder ACS.
It should be noted that South Korea is not supplying new self-propelled howitzers to Estonia, but used ones. They are produced with the participation of Samsung Corporation. Korean instructors have already trained Estonian military personnel in the repair and maintenance of "new" equipment.
The K9 Thunder tracked self-propelled howitzer weighs 47 tons. She is capable of speeds up to 67 kilometers per hour on the highway. This technique is equipped with an engine with a capacity of 1 thousand horsepower. The number of its crew is 5 people. The range of the ACS on the highway is about 480 kilometers.
As they joke on the net, a shot from a K9 Thunder can cause the ammunition to "accidentally fly out of Estonia."