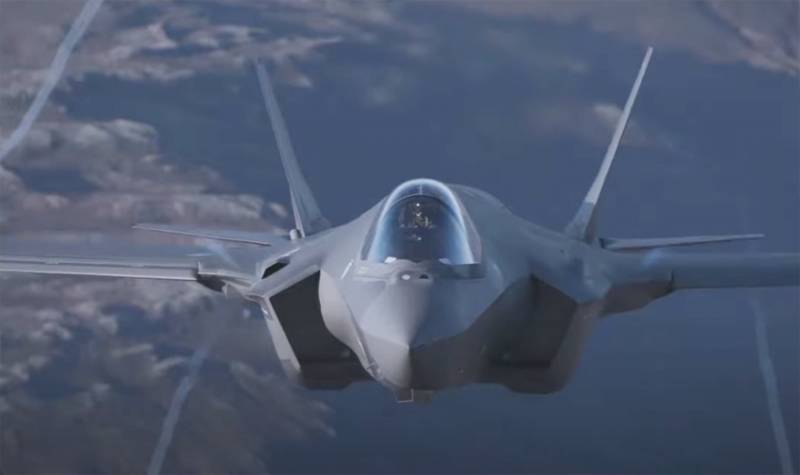 It was confirmed that the Russian Su-30SM fighter "met" the F-35A fighter of the Italian Air Force in the skies over the Baltic Sea. An American-made 5th generation Italian fighter jet flew in the so-called "air police" format. This format in NATO structures involves patrolling the airspace of the Baltic republics
aviation
allies and protection of the air borders of these countries.
Earlier it was reported that the Italian F-35A arrived in Estonia on a rotational basis and located at the air base in the town of Emari. Earlier, the fighters of the FRG Air Force were deployed there.
The Russian fighter flew in a parallel course with the Italian Air Force "Air Police" fighter, approaching a relatively short distance. Having demonstrated the missile armament to the Italian pilot, the Su-30SM began to gradually move away from the fifth generation fighter.
It is noted that this is the first case of such a rapprochement between the Su-30SM and the F-35A in
stories
.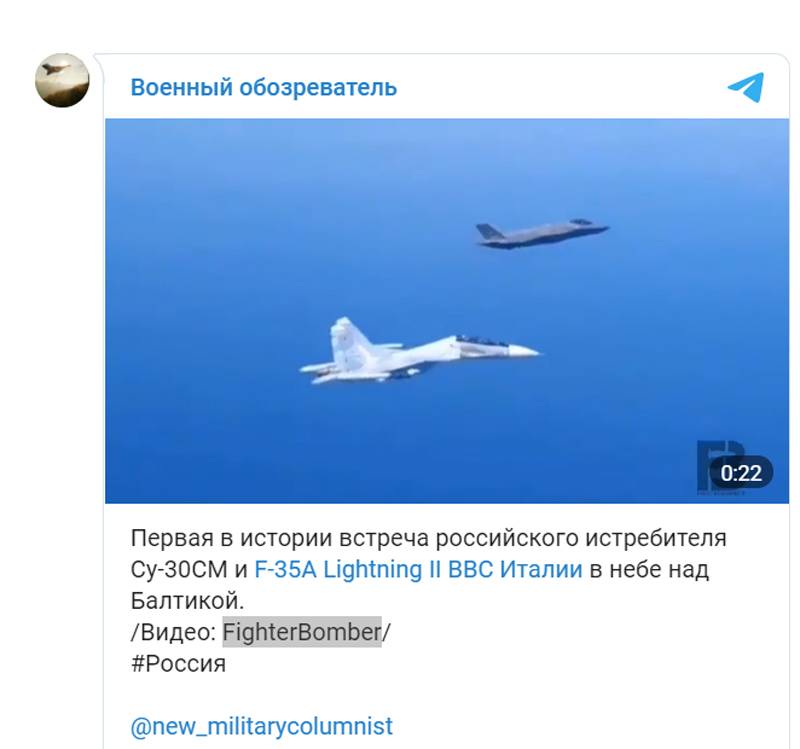 In the ministries of defense of the Russian Federation, Italy and the Baltic countries this "meeting", about which
сообщает
"Military Observer", in the sky over the Baltic Sea has not yet commented.
At the same time, experts believe that the increasing appearance of the F-35 near the Russian borders is NATO's actions to monitor air defense systems. The main task may be related to whether F-35 fighters can remain invisible to Russian air defense calculations in the Kaliningrad region.