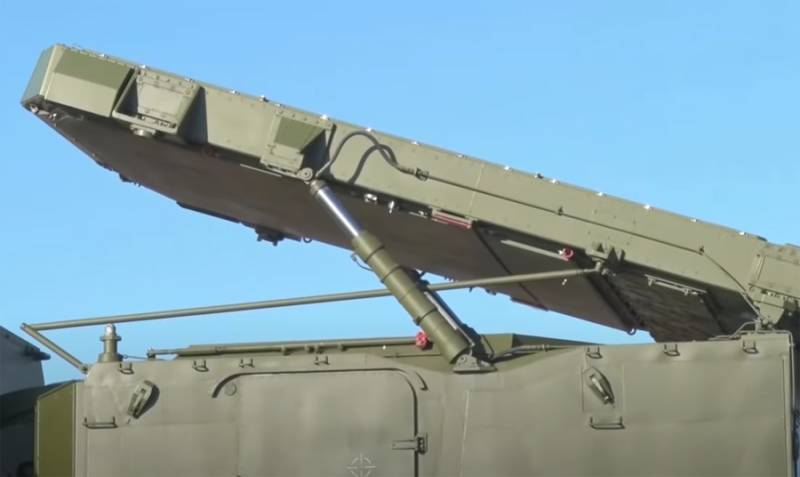 Component of the S-400 air defense system (illustrative photo)
American journalists from The National Interest distinguished themselves with another statement, which is based primarily on fabrications. This is a statement related to the prospects of the latest S-500 Prometheus anti-aircraft missile system developed in the Russian Federation.
In TNI, referring to the words of the head of the American command for global strikes of the air force Timothy Ray, it is said that soon an aircraft will appear in the US Air Force, for which the S-500 Prometheus will not become a serious problem. The American magazine claims that such an aircraft will be the promising strategic bomber B-21 Raider, implemented using low-visibility technology and capable of carrying thermonuclear
weapon
on board.
Earlier in the American press it was reported that the B-21 Raider should be adopted by 2027. It should be noted here that by that time, the S-500 Prometey air defense missile systems will be in service with the Russian Armed Forces for several years. In this regard, it is at least strange to say that the S-21 air defense system will not be a serious problem for the B-500 Raider of the US Air Force. It is strange, if only because the B-21 itself is still a problem for the US Air Force in the sense that it has not even taken off into the sky so far. Its first flight is scheduled for 2022, if, as it is added, "associated difficulties are eliminated."
Nevertheless, the American magazine indicates that the B-500 Raider will be able to overcome the air defense built using the S-21 air defense system due to the fact that it "has modularity and open architecture, which will allow implementing various engineering solutions on its platform." ...
The main "advantage" of the B-21 Raider over the Russian S-500 complexes, American journalists called its computer "stuffing", which is capable of "processing large amounts of data in the shortest possible time." Allegedly, this will allow the strategic bomber to remain invulnerable to the S-500.