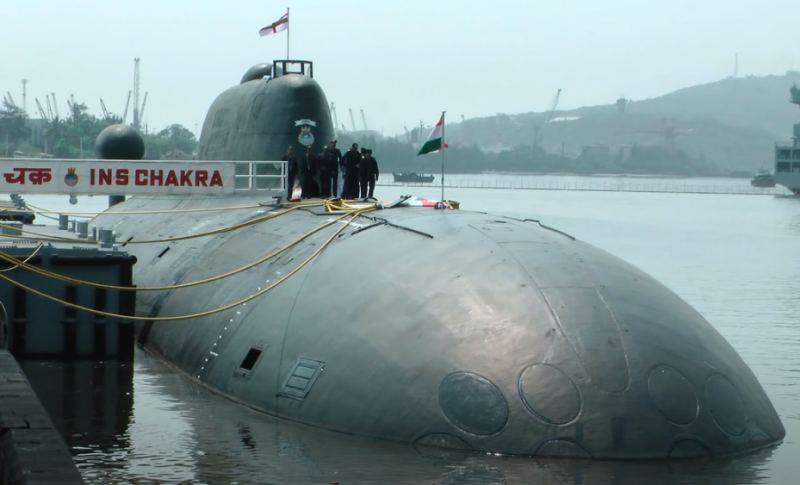 News
TASS news agency has canceled the news about the reasons for the premature return by the Indian Navy of the Russian nuclear submarine nuclear submarine K-152 "Nerpa" project 971. According to the agency, the news was released erroneously.
Messages "The reason for the return of the submarine" Chakra "to Russia from India was an explosion on board - a source", issued at 03:00:01 and 03:00:30 Moscow time, ARE CANCELED as issued erroneously
- writes TASS.
Today, June 9, TASS, citing a source in the Russian defense industry, reported that the reason for the premature return of the Project 152 K-971 Nerpa submarine was an explosion that occurred on board the submarine last spring. According to the news agency, the blast was caused by a high-pressure air cylinder trapped between the lightweight and durable housings.
This news was disseminated by the Russian media, including our website. Voennoye Obozreniye apologizes to its readers for the inaccurate information provided.
Otherwise, the news about the return of the rented submarine is true. The nuclear submarine K-152 "Nerpa", which has been leased by the Indian Navy since 2012 under the name S72 Chakra, is indeed moving towards Vladivostok. Both Indian and Russian media write about this.
Since the information about the explosion on board the submarine turned out to be unreliable, we will take as a basis the reports of the Indian media, which stated that the reason for the premature return of the nuclear submarine was problems with its maintenance, including the power plant. For the rest, we will wait until the submarine, accompanied by a detachment of Russian Pacific Fleet ships, arrives in Vladivostok and the Ministry of Defense issues an official message.