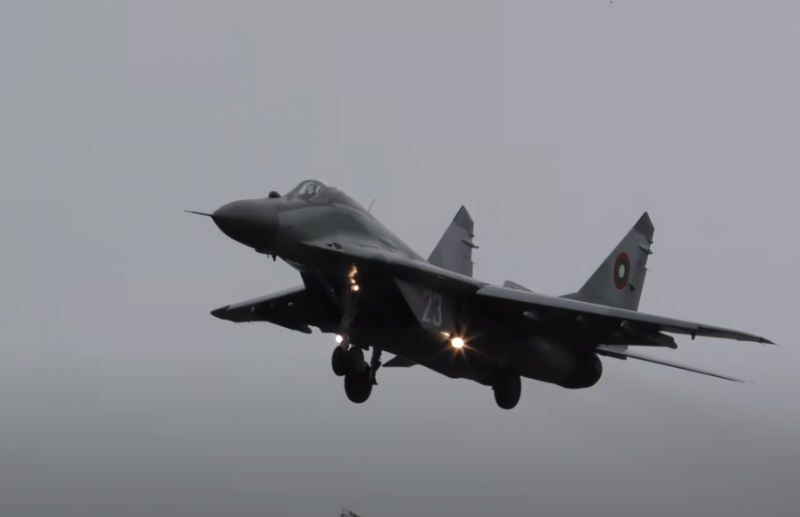 The Bulgarian Air Force lost the plane. According to the press service of the Ministry of Defense of the country, the MiG-29 fighter disappeared from the radar screens over the Black Sea during military exercises.
According to the information available at the moment, the MiG-29 fighter of the Bulgarian Air Force performed a training flight at night over the Black Sea. At 00:45 on June 9, communication with the plane was lost and it disappeared from the radar. The fighter took part in the "Shabla-21" exercises with shooting at illuminated parachute targets.
On June 9, when performing a training mission over the sea area of ​​Bulgaria, the MiG-29 aircraft from the country's Air Force lost radio communication and at 00:45 disappeared from radar
- says the website of the Bulgarian Ministry of Defense.
A fighter pilot is being searched for at the site of the alleged crash; the forces and means of the Bulgarian Naval Forces, the Joint Command of the MTR, the Border Police and the Air Force are involved in the search and rescue operation. Bulgarian Defense Minister Georgy Panayotov and Chief of Staff Admiral Emil Eftimov arrived in the area of ​​the crash.
The details of the search and rescue operation were not given, but the military department promised to inform in case of any changes.
At the moment, the reasons for the plane crash are unknown, a special commission will be created to clarify all the circumstances of the incident.
The military exercises Shabla 7, which began on June 21, with the participation of Bulgarian and Serbian pilots, have been terminated.