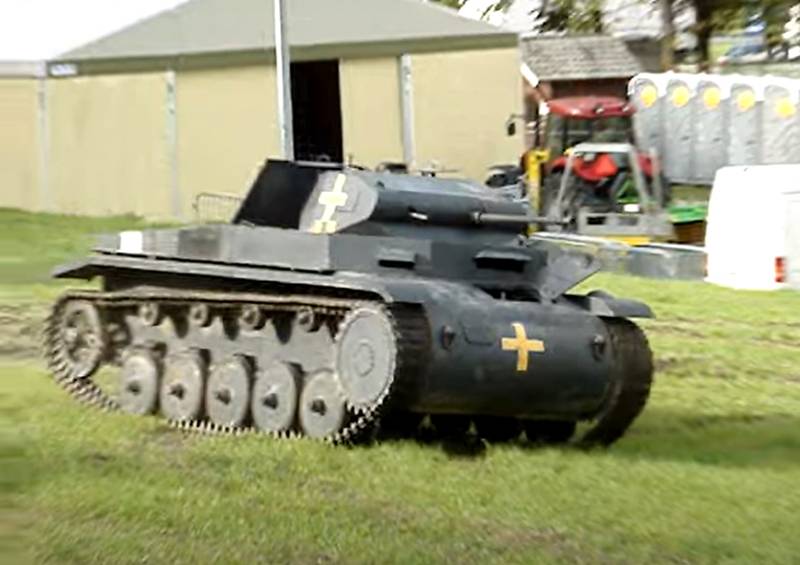 A shot of the Polish reconstruction of the battles of World War II
One of the massively used by the Nazis
tanks
the initial period of World War II is the Pz.Kpfw. II (Panzerkampfwagen II). Often in historiographic essays, this 9,5-ton light tank is referred to as "two". The German troops pinned serious hopes on the "two" and considered it sufficient for a rapid advance deep into the USSR within the framework of the so-called "blitzkrieg".
Near Moscow, the Nazis realized the reality - the blitzkrieg did not work out, the war goes into a protracted phase. And they also realized that light tanks could not win a big war. In the second half of 1942, production of the Panzerkampfwagen II was stopped, as it required other armored weapons on the battlefields, primarily on the Eastern Front.
However, the light tank Panzerkampfwagen II itself still deserves some attention. If only because in total more than 2 thousand units were produced in various modifications. These combat vehicles were operated not only by the Wehrmacht. German "twos" were in service with the allies of Nazi Germany - Bulgaria, Romania, Slovakia.
Details about the Pz.Kpfw.II light tanks are given in the story on the Starina channel, which indicated that the video was of an educational nature.