"Shturmtiger" is a self-propelled artillery unit with a rocket-propelled mortar. The project of creating a machine for destroying fortifications was considered in 1943, and at the end of 1944 production was already launched. A pair of prototypes first went into action during the Warsaw Uprising. Self-propelled guns supported the infantry with fire on fortified positions.
A total of 18 Sturmtiger models were built. The 65-ton self-propelled gun was based on the chassis of the late Tiger I model and was equipped with a 380-mm assault mortar. It was a modified ship bomb launcher with a two-stage rocket system: the first charge accelerated a 350-meter projectile weighing XNUMX kg along a short barrel, and then a solid-propellant rocket engine was launched and the projectile flew further. The flash from the shot was very bright and revealed the position of the "Sturmtiger", so it was highly discouraged to linger in one place. It is worth noting that very few fortifications could withstand the hit of this vehicle.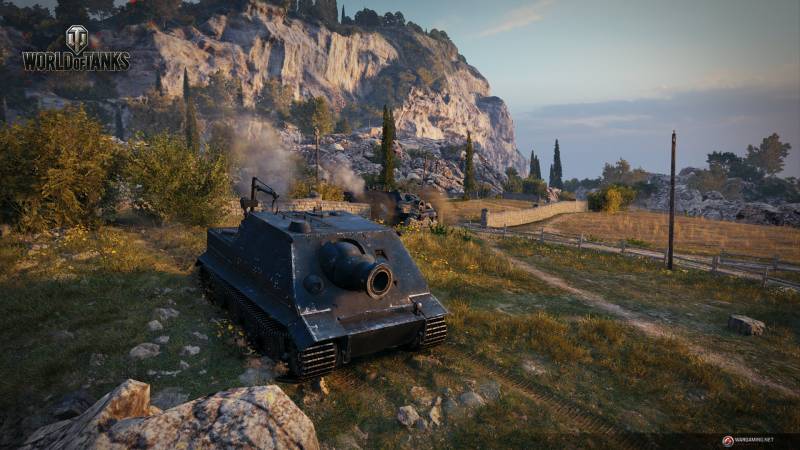 The ACS contained a maximum of 14 shells (given their size, this is not so little) To replenish the ammunition, all four crew members and a crane at the stern of the wheelhouse were required.
The thickness of the Sturmtiger's frontal armor was 150 mm. In other parts of the hull, there were also strong armor plates from 60 to 100 mm. The self-propelled gun had a lot of similarities with the later model of the tiger: dimensions, engine, suspension, as well as problems in the form of a lack of power and low reliability. That is why some crews simply abandoned their vehicles when they failed or fired off all the shells.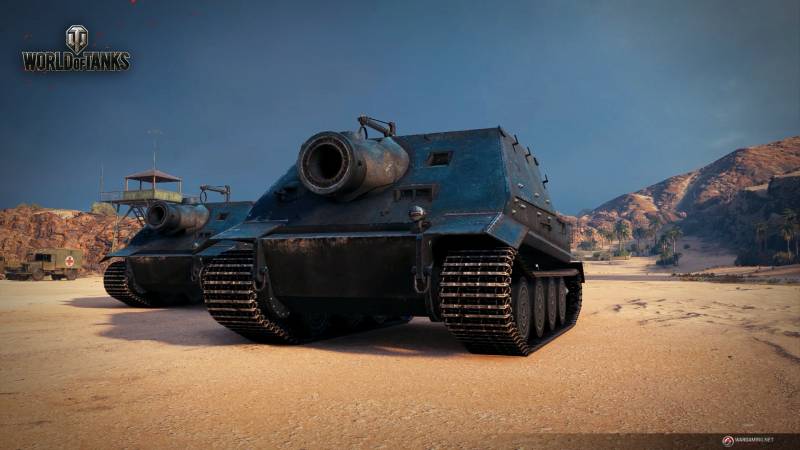 According to experts, the idea behind the Sturmtiger was impressive. However, by the time they began to collect it, the hostilities began to take place much faster, and Germany went on the defensive. The formidable self-propelled guns with huge calibers were no longer destined to storm the enemy's fortifications.
What else is remarkable about the car and what is inside the famous "Sturmtiger" see in the video from Wargaming.