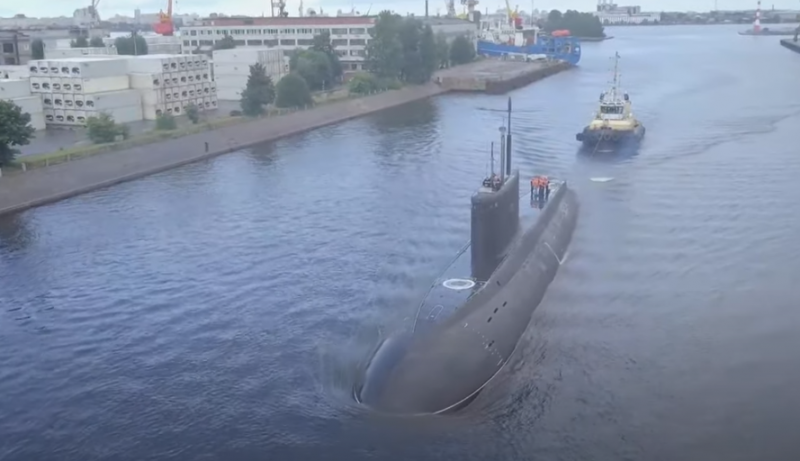 The second production submarine "Magadan" of project 636.3 "Varshavyanka" is completing the stage of mooring tests. According to the press service of the Ministry of Defense, the diesel-electric submarine crew is preparing the submarine to enter the factory chassis.
The crew of the Magadan and the acceptance team of the Admiralty Shipyards have begun the final stage of the mooring tests, the bulk of the work has already been done. The submarine is preparing to enter the sea trials, which should be completed by the Day of the Navy (July 25). Most likely, they want to show the submarine during the Main Naval Parade in St. Petersburg in statics, which is why such dates have been named.
The third in the series for the Pacific Fleet and the second serial submarine "Magadan" was launched at the end of March 2021, its mooring trials began in April, and at the end of the month the submarine was accommodated by the crew providing the tests.
Judging by the plans of the military, state tests of diesel-electric submarines will begin after the Day of the Navy. The transfer of the submarine to the Navy is scheduled for November this year.
The Magadan submarine was laid down on November 1, 2019, on the same day as the fourth submarine of this project, named Ufa. The launch of Ufa will take place, according to the Ministry of Defense, at the end of 2021. The lead and the first serial submarines for the Pacific Fleet "Petropavlovsk-Kamchatsky" and "Volkhov" have already entered the Navy and are preparing to move to Kamchatka.