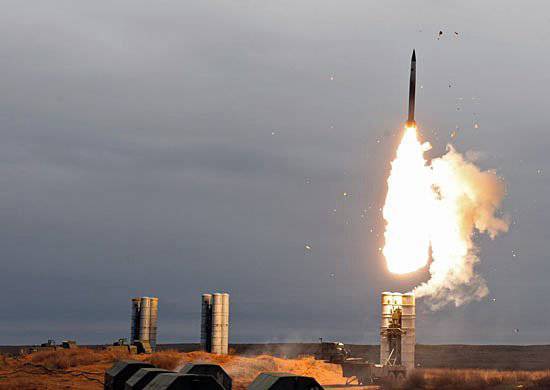 About 40 units the military equipment of the Aerospace Defense Forces (WKO), who took part in tactical exercises at the Ashuluk training ground in the Astrakhan Region, arrived at a permanent station in the vicinity of Dmitrov near Moscow.
According to the Office of the Press Service and Information of the Defense Ministry of the Russian Federation, during tactical exercises, combat crews of the latest C-400 "Triumph" anti-aircraft missile regiment of the EKR Troops carried out night combat shooting from a traveling position and specially equipped positioning area. Were successfully hit target missiles such as "Pishchal", "Bekas" and others that imitate the ballistic and winged targets of the conditional enemy.
In total, around July and August, around 800 servicemen of EKR Troops took part in tactical exercises at the Ashuluk training ground. In the course of the exercise, the subunit of the air defense units conducted live firing from the Z-300 Favorit, Triumph C-400, Triumph anti-aircraft missile and gun systems Pantsir-S and with high accuracy hit 50 conventional air targets, more than 20 missiles targets like "Pischal", "Swift" and other targets that simulate high-altitude, low-altitude and ballistic targets in the entire range of altitudes and speeds.
In order to create conditions as close as possible to the combat, during the exercises, the command of the VKO armies modeled the combat situation at various levels of complexity with simulating the use of a conditional adversary of the entire complex of aerospace attack weapons.