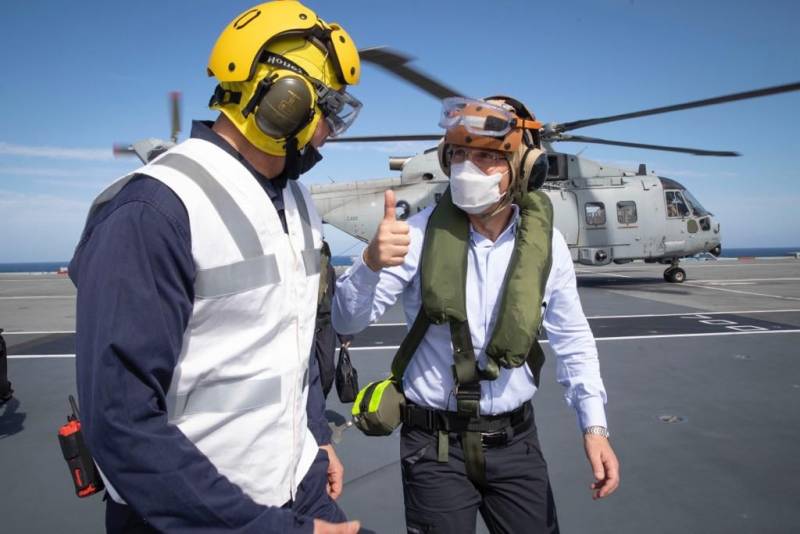 NATO naval exercises in the Black Sea are expected soon. And in front of them, 20 ships of the alliance are conducting maneuvers near the Portuguese coast. This is the signal before Biden's meeting with Putin
British newspaper Daily Mail writes about it.
The publication draws parallels between this event and the upcoming Russian-American summit talks, which are scheduled for mid-June and are to be held in Geneva. They believe that before the meeting between Vladimir Putin and Joe Biden, NATO is demonstrating strength in naval exercises, thereby giving certain signals to the Kremlin.
At the same time, the alliance claims that the upcoming large-scale maneuvers with the participation of nine thousand servicemen in the Black Sea have nothing to do with Russia, but are only aimed at strengthening influence in the region.
It is very difficult to find any logic in this statement, although the British edition considers it logical. They apparently do not take into account that almost all the Black Sea countries, except for Russia, Ukraine, Abkhazia and Georgia, are NATO members, and Kiev and Tbilisi have long been actively seeking to join the alliance. Therefore, in the Black Sea region, NATO does not influence only Russia; there is no one more for the alliance to "strengthen its influence" on.
The NATO naval exercise Steadfast Defender kicked off on May 28 off the coast of Portugal, after which it will have to move to the Black Sea, with ground forces joining at this stage. And now they are involving surface ships, submarines and naval
aviation
alliance. The flagship of this combined squadron is the British aircraft carrier Queen Elizabeth.