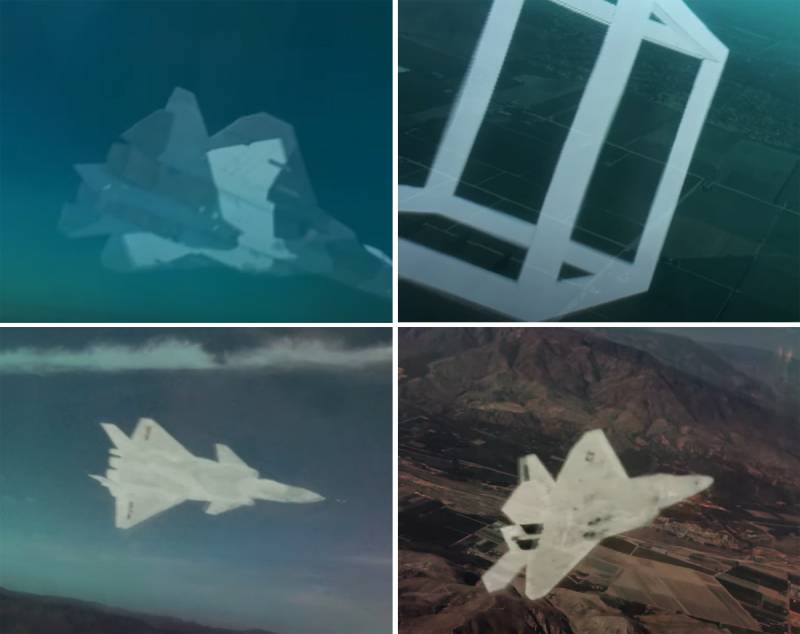 In the United States, they showed footage that demonstrates what the pilot of a combat aircraft or its simulator (simulator) sees through the augmented reality system on his helmet. This is the Red 6 system, which allows for training in aerial combat. In the American press, the use of augmented reality systems for training military pilots was called "a revolution in the educational process."
Red 6 is an airborne tactical augmented reality system (ATARS).
It is noted that the Red 6 system allows "to significantly reduce the cost of training pilots in air combat skills." At the same time, it is added that the augmented reality complex provides an opportunity for the student to "completely immerse himself in the process of air combat with the enemy."
From the material of the American columnist Tyler Rogoway:
The system allows for training without multi-million dollar costs.
As noted, the system can be used for direct piloting of combat aircraft, providing an additional spectrum of information.
The augmented reality system builds the capabilities of simulated battles with various types of airplanes of a conventional enemy using artificial intelligence, which forms the behavior of such an enemy in the air.
From the developer's statement:
ATARS enables the use of virtual and structural objects in the real world, allowing pilots and ground operators to see threats in real time in the airspace and, most importantly, in high-speed flight. By combining augmented reality and artificial intelligence, and using both internal and external space as the main environment, Red 6 is redefining the boundaries of how information can be shared and decisions based on it.
At the initial stage, $ 30 million was allocated from the US budget for the development of such an augmented reality system.
Tyler Rogoway notes that the Red 6 will soon be deployed aboard 38 Squadron T-586 Talon trainers at Holloman Air Force Base in New Mexico.
From the material in the American press:
The next step will be the use of an augmented reality system by pilots of F-16 fighters.