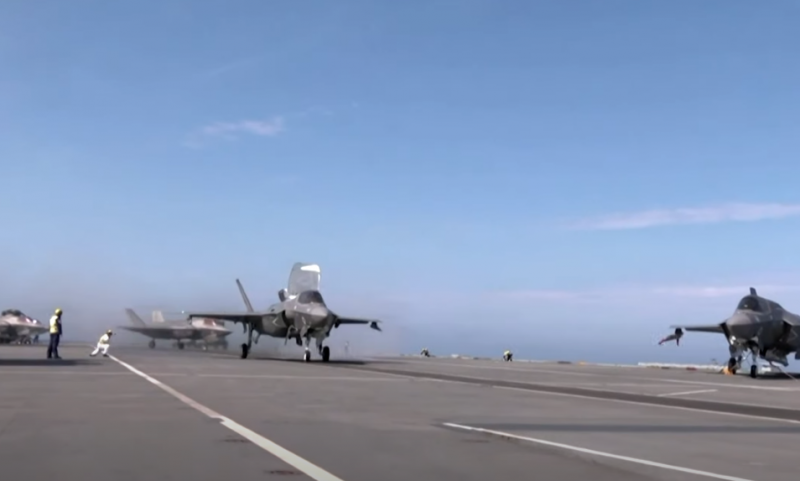 Britain has demonstrated its naval power to Russia by joining the Steadfast Defender exercise. According to Stephen Brown, author of an article for the British edition of Express, Great Britain is returning to the status of a "great maritime power".
Last week, Britain's AUG, led by aircraft carrier HMS Queen Elizabeth, joined the massive Steadfast Defender naval exercise amid rising tensions with Russia. These exercises, as the author writes, began off the coast of Portugal, and should end in the Black Sea region.
The British aircraft carrier led a "huge armada" of NATO ships participating in the exercise. In addition to frigates and destroyers, submarines entered the armada, and from the air it was covered by the stealth aircraft of the Royal Air Force F-35B, the Portuguese F-16 Fighting Falcon and the Spanish F-18 Hornet. American anti-submarine aircraft were also involved in the exercises.
These exercises have shown that the Royal Navy of Great Britain is again coming out on top and can control any regions of the world's oceans, the author writes. In addition, NATO has demonstrated that it can deploy large forces to any region and "project military power." This is important against the background of the growing "Russian aggression" against the countries of the Black Sea region, in particular Ukraine, he stressed.
Against this background, official London declared its "unshakable support" for the alliance and "protection of values" and allies.