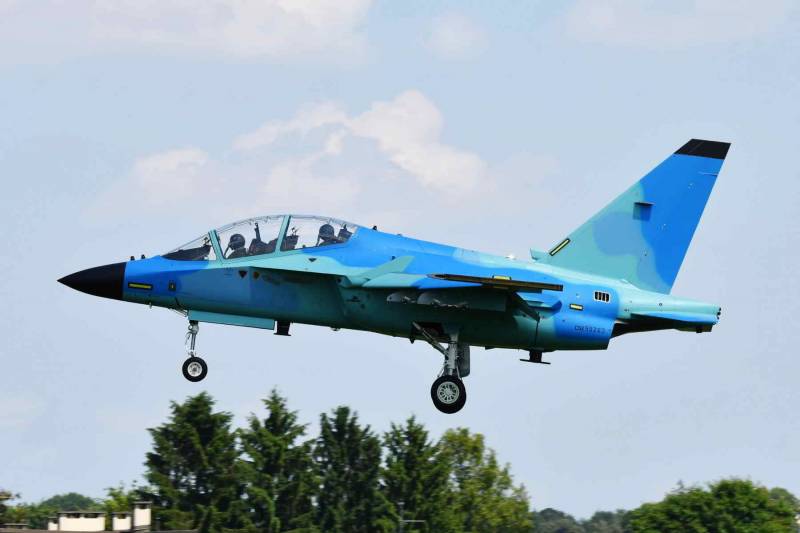 The attention of the foreign press was attracted by the Italian M-346 combat training aircraft with an unusual coloring.
On May 28, an M-346FA was photographed leaving the Leonardo plant in northern Italy in a special exotic color scheme. The aircraft had a livery, very similar to the one applied to the fighters of the Turkmen or Azerbaijani Air Force.
- noted in Blog Before Flight.
Earlier, the manufacturer reported on the conclusion of agreements providing for the shipment of four aircraft of the Polish Air Force and six to an unknown customer. Many media outlets are convinced that Turkmenistan is a secret buyer, "but we don't think so," the newspaper said. Ashgabat recently ordered six Brazilian Embraer Super Tucanos, which fulfill the same role as the M-346FA.
Although the Italian aircraft has the best characteristics, we believe that Turkmenistan does not have enough funds to manage an overly diversified fleet. Therefore, we lean more in favor of Azerbaijan.
- write in the press in Italy, naming the alleged buyer of the UBS.
Moreover, on February 20, 2020, Leonardo CEO Alessandro Profumo and Azerbaijani Defense Minister Zakir Hasanov signed a Declaration of Intent providing for the supply of M-346s to replace the old L-39C Albatros and, probably, the Su-25 attack aircraft.
M-346 was originally created by an Italian company together with Russian developers. However, they subsequently parted ways. This is how two similar machines appeared - M-345 and Yak-130, which have been competing in foreign markets ever since.