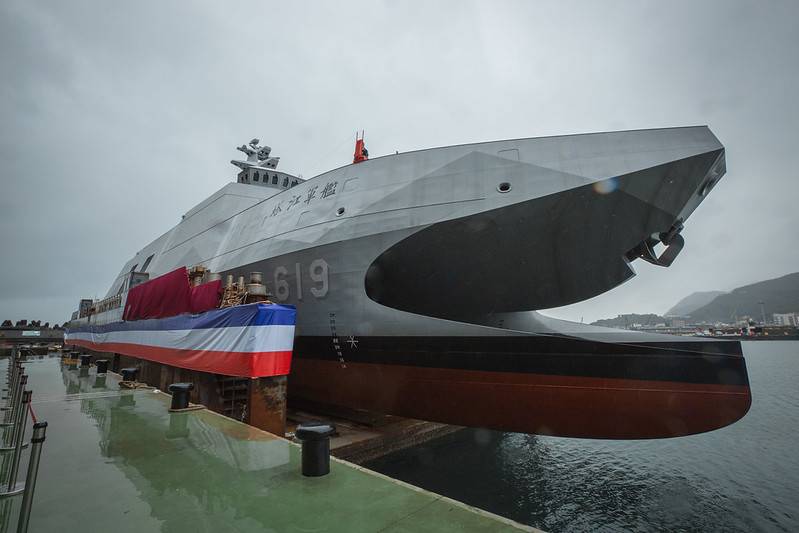 The Taiwanese naval forces announced the completion of tests of the Sea Sword II shipborne medium-range anti-aircraft missile. After being tested and evaluated by the Republic of China (Taiwan) Navy, it is ready for deployment.
This is reported by the Taiwanese newspaper The Liberty Times.
Developed by the Zhong Shan National Science and Technology Institute, the rocket is an active
weapon
medium-range radar-guided, capable of striking multiple air targets at once, such as anti-ship missiles and aircraft.
Sea Sword II is a naval version of the Sky Sword II air-to-air missile, which is armed with Taiwanese-made F-CK-2 Ching Kuo multirole fighters.
The Taiwanese Navy's new Tuo Chiang-class fast corvette Ta Chiang, which was launched in December last year, will be equipped with these shipborne anti-aircraft missiles of its own production. In addition, according to Janes, Sea Sword II missile launchers are supposed to replace the American Sea Chaparral anti-aircraft missile systems, which are in service with the Kang Ding class frigates of the Taiwanese Navy.