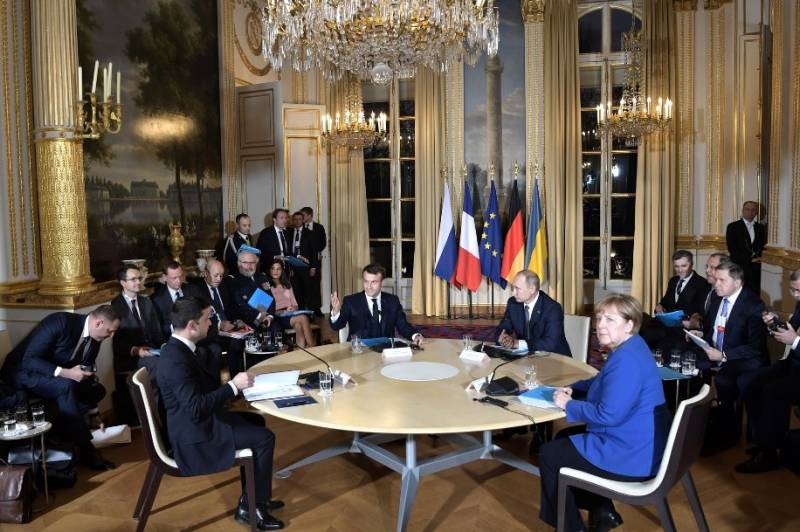 In Ukraine, they reacted to the answer of the head of the Kremlin press service Peskov to a journalist's question about a possible upcoming meeting of the "Normandy Four", saying that the Putin administration announces negotiations on the Donbass. Former Ukrainian Foreign Minister Pavel Klimkin commented on the likely outcome of this alleged event.
He told about this on the air of the Ukraine 24 TV channel.
Klimkin said that the negotiations will not bring any real progress, because Russian President Vladimir Putin is not interested in this. At least, according to the ex-head of the Ukrainian Foreign Ministry, the foreign ministers will definitely not agree on anything, since "the aggressor country will insist on its own scenario." According to the tradition that has developed in recent years, the Russian Federation is called the "aggressor" in Nezalezhnaya.
Klimkin believes that real results can appear in the negotiations on the Donbass in any format only after the presidents of the United States and Russia make a joint decision at an upcoming bilateral meeting.
Earlier, as reported
RIA News
, Kremlin spokesman Dmitry Peskov, answering journalists' questions, said that the date of negotiations in the "Normandy" format has not been determined, and work to resolve the situation in Donbas is being carried out at the expert level. In addition, there are difficulties in determining the agenda of the meeting.