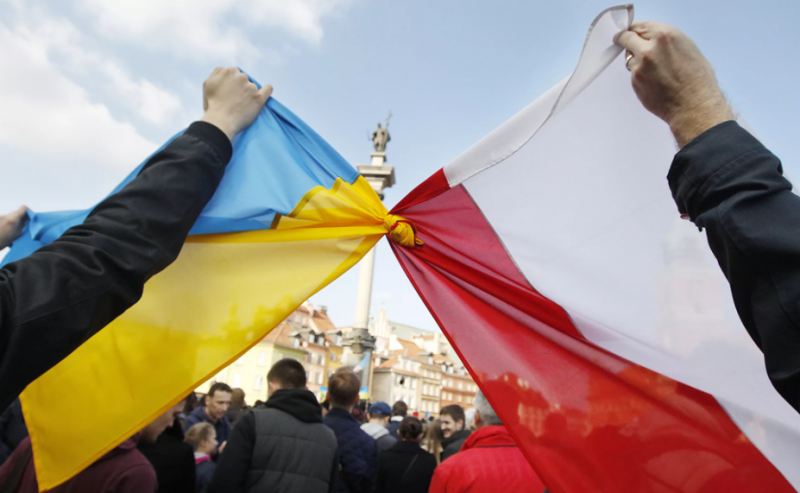 In connection with the difficult geopolitical situation and the impotence of NATO, unable to ensure the security of its members, Poland faced the choice of new allies capable of providing assistance in case of danger. Jerzy Lubach writes about this in an article for the Polish edition of Gazeta Polska Codziennie.
According to the author, the threat of an attack from the "eastern neighbor" is only growing, while NATO can no longer ensure the security of Poland. Lyubakh draws attention to the fact that the United States and Europe are in crisis, and "crazy" ideas about "resetting" relations with Russia, which is an "aggressor", are being promoted. Against this background, Putin is acting more and more "boldly", in the near future we can expect the final absorption of Belarus by Russia, the start of hostilities in Ukraine and the capture of Estonia, as the weakest member of NATO. The author doubts that NATO will somehow "adequately" react in these situations.
Alternatively, the author proposes to conclude alliances with those who "realistically" can ensure the security of Poland. As the allied countries, the Polish expert proposes to select those who are in conflict with Russia, i.e. invites Ukraine and Turkey to "be friends" with Poland against Russia.
He notes that the Polish authorities have already purchased a batch of attack drones from Turkey, and also signed several agreements on in-depth military cooperation between the countries. And given that Turkey has a similar agreement with Ukraine, and has supplied it with the same attack drones, a "union of three" states is emerging that can resist Russia. Moreover, the author emphasizes, Turkey has the second largest army in NATO.