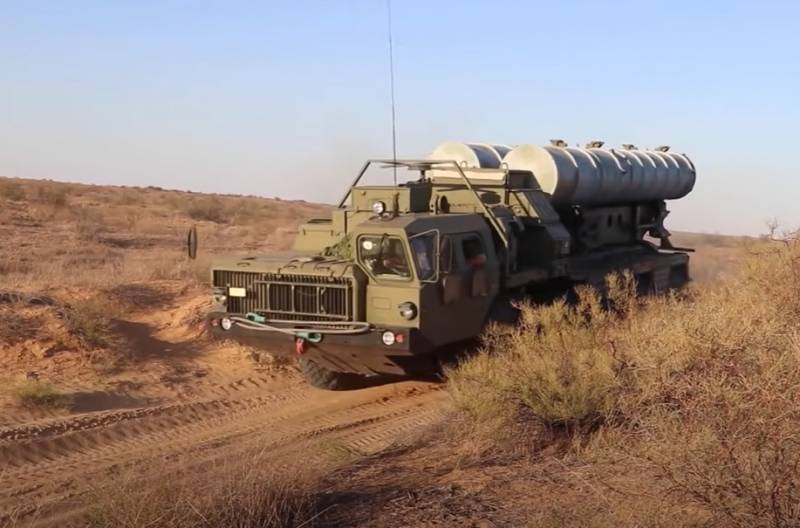 The Vietnamese edition of Soha comes out with a publication dedicated to the S-400 Triumph air defense missile system acquired by Turkey from Russia.
It should be noted that the other day there was information from the Western media, where it was stated that "Ankara is ready to send a signal to Washington by sending Russian instructors home to help maintain the complexes." At the same time, the Western press did not say whether Turkey would "send home" Russian instructors in connection with the expiration of the contract period or before its expiration. There is no official confirmation of this information yet.
The Vietnamese author, meanwhile, writes that because of the S-400, relations between the United States and Turkey have come to "the worst situation in recent years."
From the material:
The United States has repeatedly warned Erdogan that it will impose sanctions if Ankara acquires the S-400 air defense system from Russia. But the Turkish president ignored these warnings. Many in Turkey today are wondering why the authorities bought the S-400 at all, if this purchase causes such difficulties in relations with Washington? But, apparently, there were good reasons for that. Yet the reason Erdogan took such a risk with Washington remains a mystery.
True, in the same material, the Vietnamese author points out the following:
The purchase of anti-aircraft missile systems from Russia indirectly suggests that Erdogan does not trust the unified NATO air defense system, and does not trust the Americans either.
At the same time, on the pages of the Soha resource, it is added that Erdogan is also trying to bargain, assuming that "for the sake of alliance with Turkey, the US authorities will still make certain concessions."
From the material:
The United States will probably not be able to ignore Ankara's interests, since Turkey has the second largest army in NATO and an advantageous geostrategic position.
The article notes that Erdogan, by his decision to buy the S-400 from Russia, "could have made Washington lose its temper - in retaliation for the American support for the coup attempt in 2016."