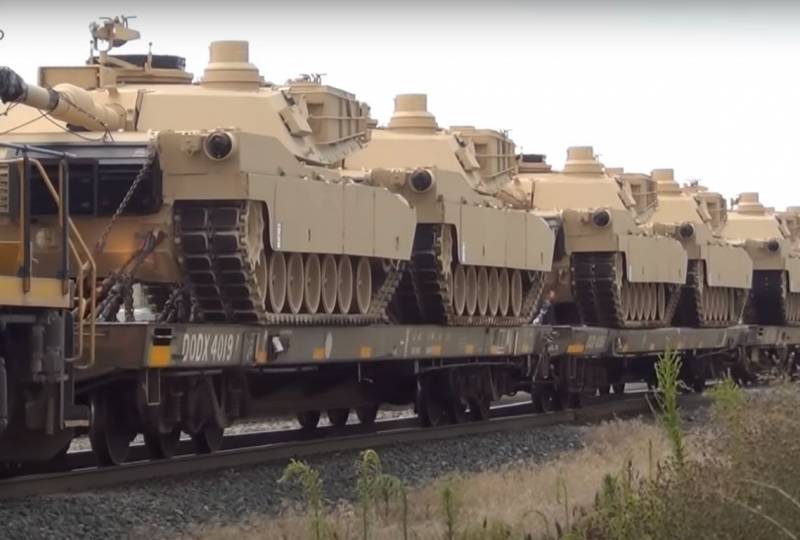 Limsky army
tank
plant (LATP) is currently the only plant in the United States that produces tanks. Senator Sherrod Brown recently expressed concern about his future: budget cuts on the Abrams main battle tank program could negatively affect the future of American tank building.
History
tank factory in Lima, Ohio began in the 1940s, at the height of World War II. In November 1942, a subsidiary of GM United Motors Services took over the management of the plant under construction. During the war, the plant produced tanks that were sent to the European theater of operations.
After the war, for a long time, the territory of the plant was used for storing ammunition and storing tanks, but in 1980 the plant began to produce Abrams tanks. The company was originally run by the Chrysler Corporation, but in 1982 it sold its Defense subsidiary to General Dynamics.
In June 2004, the plant was renamed Joint Systems Manufacturing Center (JSMC). It produces tanks for the US Army and Marine Corps, and the War Department remains one of the key lobbyists for preserving the plant. Although now the need for the US Army for new Abrams tanks has been reduced to a minimum, the military is against the decommissioning of the plant.
One of the main arguments is the high costs for decommissioning the plant and especially for restoring the production cycle in the future, when the American army will again need a large number of new tanks. Thus, the decommissioning of the enterprise is estimated at $ 380 million, and the resumption of production - at least $ 1,3 billion.
As Senator Brown notes, at one time Donald Trump tried to close the tank factory, but he was defended. Now the unpleasant line for the plant was continued by the new president Joe Biden. The defense budget for 2022, which, however, has not yet entered into force, provides for a reduction in funding for tank building by $ 400 million. However, Brown is convinced that the tank factory in Lima will be fine.
In turn, US Senator Rob Portman, on the contrary, said that it was Donald Trump who at one time increased the plant's budget. And these words are similar to the truth, since Trump has always been interested in developing industry in the United States and providing jobs in American enterprises.
In any case, the draft budget proposed by the Biden administration will be vigorously discussed in the US Congress. The situation at the only tank plant in the country, the future of which, as stated, was in jeopardy, will also become a subject of discussion. Some senators may come up with a proposal not to cut funding for the tank-building enterprise. Moreover, its existence and the receipt of stable orders from the military department provides jobs for the inhabitants of Lima in Ohio. Lima Mayor David Berger stressed that the plant employs more than 900 people, and about 30 tanks roll off the assembly line every month.