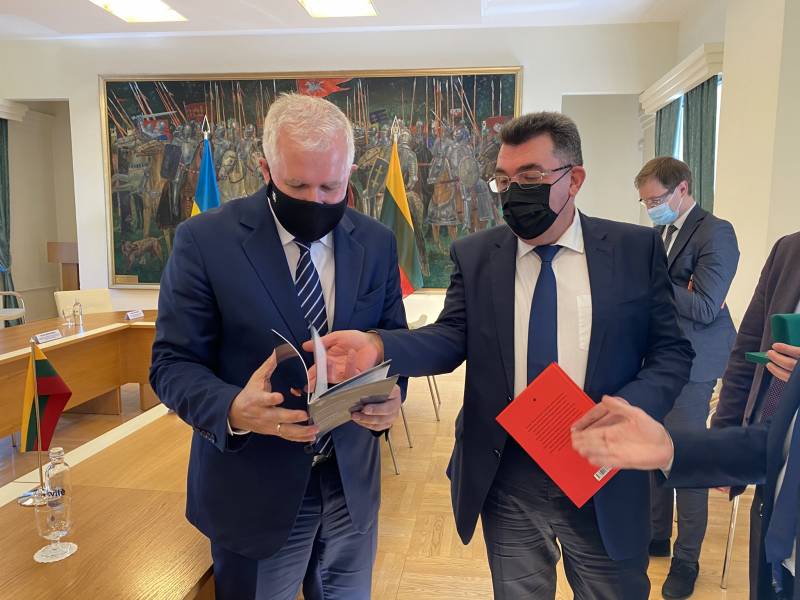 NSDC Secretary of Ukraine Aleksey Danilov visited Lithuania, where the next anti-Russian "forum" was held, in which representatives of Latvia, Estonia and Poland (in addition to Lithuania and Ukraine) took part. Russia and Belarus were the main topics for negotiations between representatives of the national security structures of the aforementioned countries.
According to Danilov, "you cannot pass by the forced landing of the Ryanair airliner in Minsk". Secretary of the Ukrainian NSDC:
This hijacking of the plane has all the hallmarks of an operation by the Russian special services. They carry out provocations all the time, and if you do not pay due attention to this, they will continue to act this way.
According to Danilov, "it is necessary to consolidate against common European threats." According to him, this requires deepening cooperation in the cybersecurity format. It is proposed to use a cyber center in Kaunas, Lithuania for this purpose.
Secretary of the National Security Council of Ukraine:
We are the outpost and defense of all of Europe. We need to provide joint protection against Russian hybrid aggression.
During a meeting with his Baltic and Polish colleagues, Danilov said that a new branch of the armed forces would be created in the Armed Forces. This is a cyber troop that will cooperate with military personnel of similar arms of the NATO countries.
According to the Ukrainian NSDC Secretary, today threats in cyberspace are "more dangerous than nuclear
weapons
».
At the meeting, they also discussed "steps towards Ukraine's accession to the EU and NATO."
Users joked about this: "If the EU and NATO consisted only of Poland and the Baltic states, then Ukraine would have been accepted there long ago. Although, given the current state of the EU, it is likely that soon only Poland and the Baltic countries will remain in this union. "