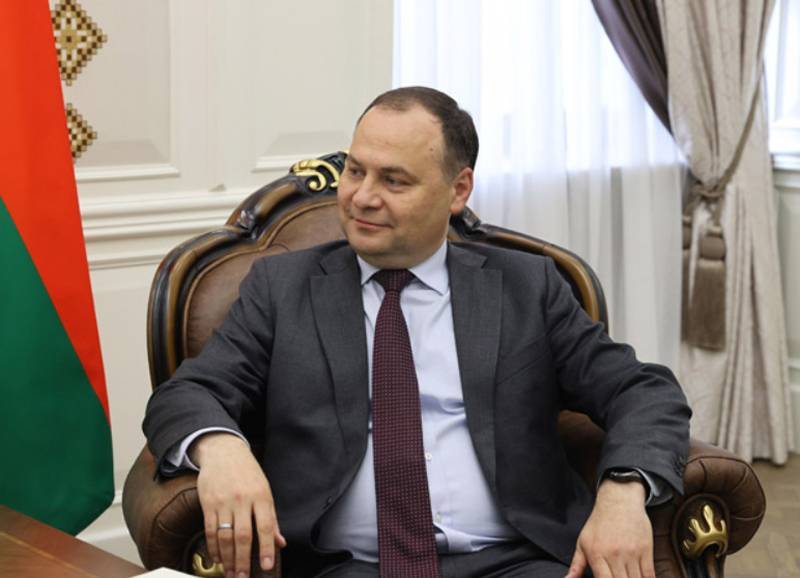 Belarusian media today cite excerpts from the statement of the chairman of the Council of Ministers of the republic, Roman Golovchenko. He spoke on the issue of integration with the Russian Federation.
According to the head of the Belarusian Cabinet of Ministers, the economic integration of Belarus and the Russian Federation "is entering the home stretch." Golovchenko noted that the governments of the two countries are working with the aim of passing this "finish line" with the benefit of both countries of the Union State.
Roman Golovchenko added that the final approval of all union programs, without exception, covering the financial and economic spaces of the Republic of Belarus and the Russian Federation, is underway.
Golovchenko:
We work together to ensure equal working conditions for business entities.
Head of the Government of Belarus:
We expect that the work on economic integration will be completed by the end of the summer, after which the prepared decisions will be submitted to the presidents of the countries for final approval.
Golovchenko noted that this will be a unique economic experience, which provides for the synchronous development of the economies of the countries of the Union of the Russian Federation and the Republic of Belarus.
Let us recall that the issues of economic integration include the issue of unified tax and customs legislation, the issue of managing enterprises and companies, and the issue of banking. Earlier, there were talks about the prospects for the transition to a single currency.
At the same time, Russia and Belarus note that the economic union may be open for other EAEU countries. But this requires a lot of work.