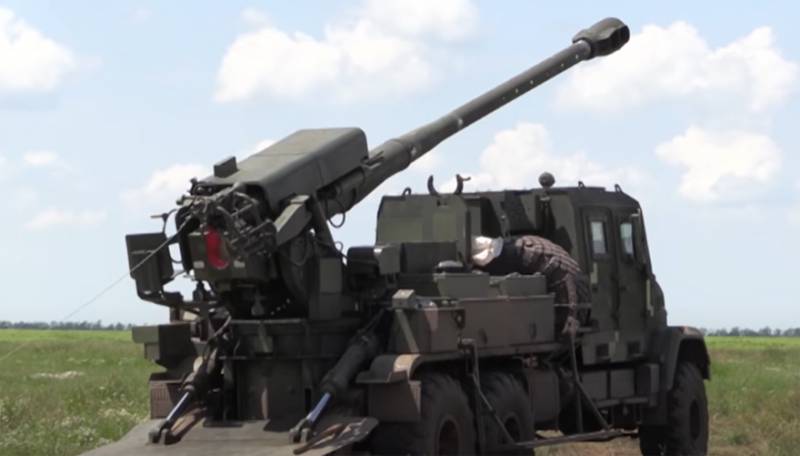 The Armed Forces of Ukraine demonstrated firing from self-propelled artillery units with a caliber of 155 mm. We are talking about self-propelled guns "Bogdana", on which the command of the Ukrainian troops relies on, declaring "compliance with NATO standards." As you can see, the stake itself is to declare compliance with NATO standards for any reason (and often for no reason).
Test firing with the use of ACS 2S22 "Bogdan" developed by the Kramatorsk enterprise took place at the modernized and renewed training ground of the Armed Forces of Ukraine "Shirokiy Lan" in the Zaporozhye region.
The fire tests, as stated, allow for "verification of the design solutions implemented in the creation of these self-propelled guns."
The footage shows how, during firing tests, a soldier single-handedly brings 155-mm ammunition to the self-propelled guns, which is located at a distance of 25-30 m from the makeshift field arsenal. At the same time, the ammunition itself is not in special boxes, but is laid out on a tarp, which, in turn, was spread on the grass.
After watching the video of the shooting from the "Bogdana", the experts drew attention to the fact that the barrel of the artillery mount is deflected at a certain angle from the central axis.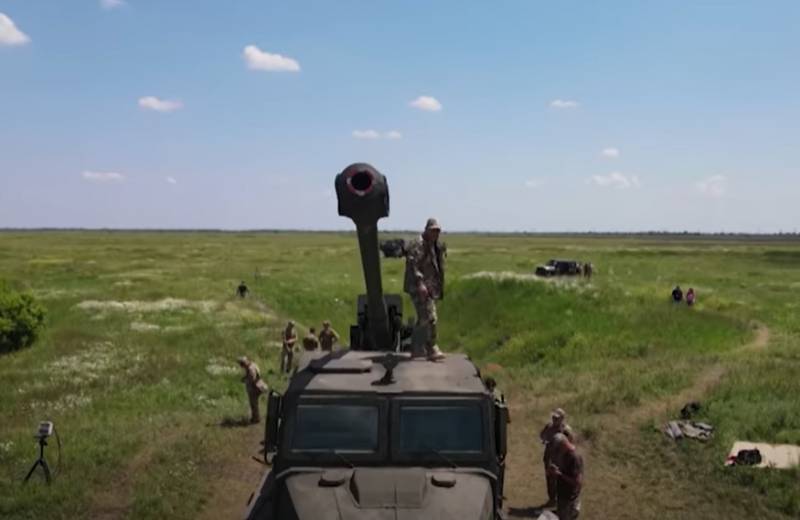 The angle is small, but when firing large-caliber projectiles, this can affect the recoil and displacement of the entire installation, which in the future can cause problems with the accuracy of hitting the target - after all, live firing will not always be performed under ideal weather conditions and dry ground, on which the multi-ton Bogdana "Is located as in a firing position.