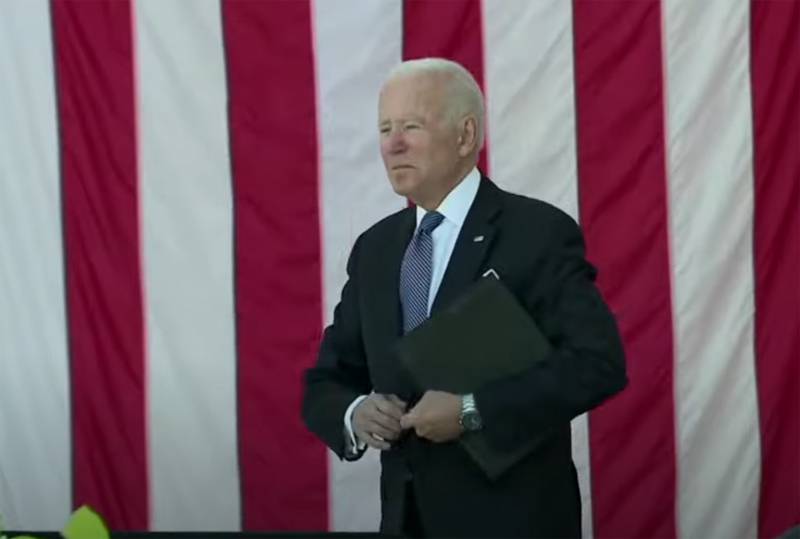 The upcoming meeting between the leaders of the United States and Russia, Joe Biden and Vladimir Putin, will not bring anything new, so it can no longer be held. This is the conclusion reached by the author of an article for the American conservative publication The American Spectator Jed Bubbin.
According to Babbin, the upcoming meeting between Biden and Putin will not bring anything new and it can be avoided, since there will be no questions to Russia that should be asked. White House spokeswoman Jen Psaki said recently that the main objective of the meeting is to restore "predictability and stability" in relations between the two countries.
If Biden considers climate change, trade and other issues of such a plan to be the main ones, then he has already lost to Putin, the author writes. To resolve such issues, a summit of the highest officials of the state is not needed; for this, meetings at the government level are enough.
Instead of the voiced topics, Babbin proposes to put before Putin a number of other questions, which will make the Russian president "uncomfortable." Firstly, he writes, Biden must present the Russian leader "for the hijacking of the airliner" and the arrest of Roman Protasevich to the Russian leader, since Lukashenka could not make such a decision on his own. Secondly, Biden must stop the construction of Nord Stream 2, otherwise Putin will "conquer" Europe. Third, Russia must be responsible for a series of recent cyberattacks on the United States. Of course, the author did not forget to mention Ukraine, for which the American president should stand up, forcing Putin to abandon his plans and return the occupied territories to Kiev.
However, the American leader will not raise these questions at the meeting, and Russia will once again "be left unpunished." Thus, it can be stated that Biden lost to Putin even before the negotiations began, the author sums up.