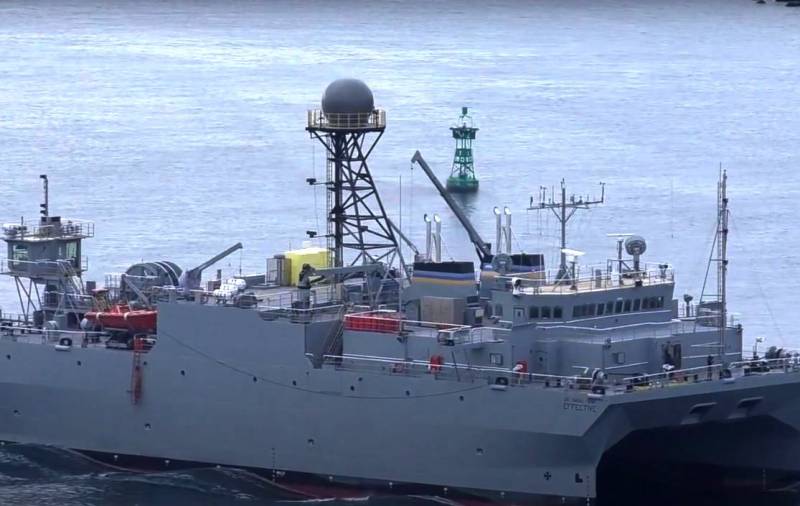 According to a May 27, 2021 report by the US Congressional Research Service, the US Navy expects to acquire the first of its planned seven new class TAGOS (X) ocean observing ships in 2022.
According to preliminary calculations of the Navy, the ships will cost about $ 400 million each. The question now before the US Congress is whether to approve the entire program, reject it, or change the funding requests for the program.
The main task of the ships that the American fleet is going to purchase is reconnaissance and surveillance, primarily for the anti-submarine operations of the US Navy. This is especially true in the vastness of the World Ocean - both in the Indo-Pacific region and in the Atlantic, given the growing confrontation between the United States and China and Russia and the need for operations against submarines of a potential enemy.
The Navy's draft budget emphasizes that TAGOS ships will use the Surveillance Antenna Sensing System (SURTASS) to collect underwater acoustic data. Also, the ships will have electronic equipment for processing and transmitting data via satellite to coastal stations.
The program indicates that the ships will be under the control of the Military Command of Maritime Transportation, that is, they will be listed as auxiliary. This is evidenced by the decoding of the name: the letter T indicates the Military Command of Maritime Transportation, A indicates the auxiliary nature of the ships, the letter G means that they will have a common or different mission, and the combination of OS letters indicates the purpose of the mission - observing the ocean.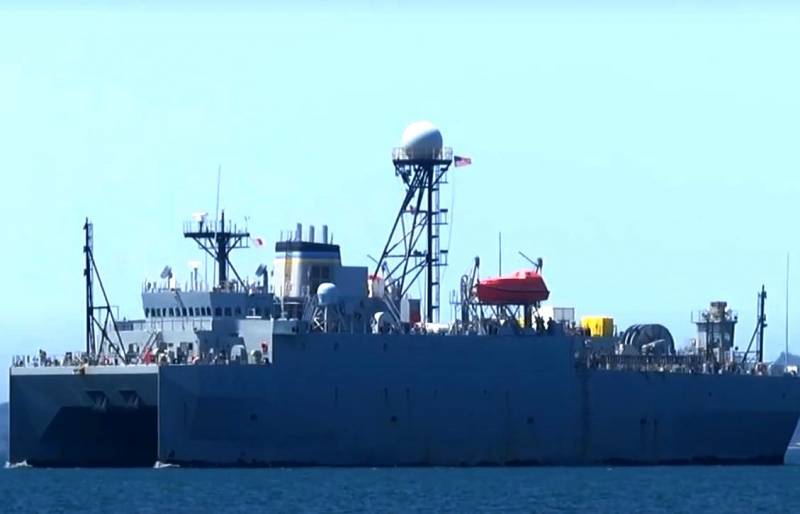 It is also worth noting that the US Navy is currently operating five TAGOS ships - four Victorious-class ships that entered service.
fleet
in 1991-1993, and one Impeccable-class ship entered service in 2000. By the end of 2020, all 5 ships were relocated to Yokohama in Japan
Four Victorious ships (T-AGOS-19-22) each have a displacement of 3400 tons and are capable of a speed of 16 knots. These ships usually carry 27 people, including 22 civilian specialists and 5 naval sailors. A distinctive feature of such ships is that they were the first ships built on the principle of catamarans, with a small area of ​​the operating waterline. This design provides greater stability of the ship in difficult hydrometeorological conditions.
The Impeccable type sonar reconnaissance ship (T-AGOS-23) has a displacement of 5370 tons, has a speed of 12 knots, and has a crew of 26 civilian specialists and 18 naval sailors. The ship tows an active low-frequency antenna array of underwater noise direction finding devices, which allows collecting and then processing primary acoustic information.
However, the problem with existing ships is their age: they become obsolete, and this is especially noticeable in the example of the equipment used. Indeed, for 20-30 years, technical progress has been more than obvious, and there is an urgent need to bring observation ships in line with modern requirements and challenges.