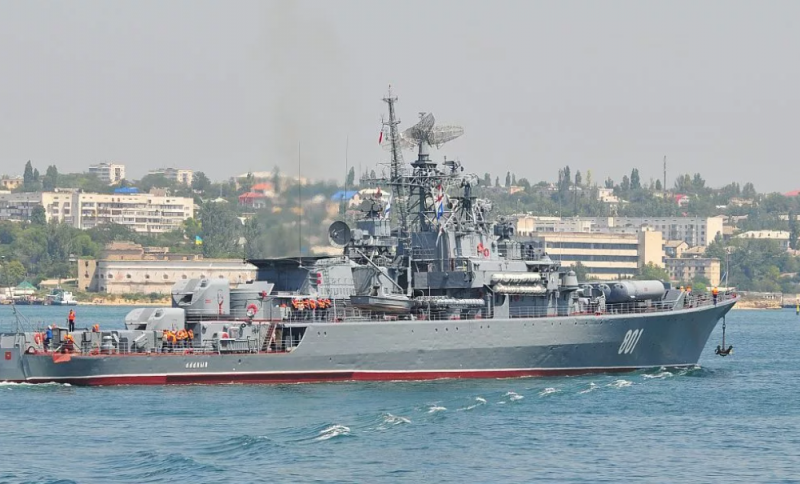 "Veteran" of the Black Sea
fleet
- patrol ship of project 1135 (code "Petrel") "Ladny" began final tests before returning to the combat strength of the fleet. According to the press service of the Ministry of Defense, on May 31, the ship went to sea ranges.
"Ladny" went to sea, where it will conduct final tests of ship systems and mechanisms. The focus will be on the ship's main power plant, and other systems affected by the repair will be tested. In addition, it is planned to check the ship's armament.
How long the ship will stay at sea is not reported, but after returning to the basing point, the crew will proceed with the delivery of course missions and the introduction of the ship into the combat composition of the 30th division of surface ships of the Black Sea Fleet.
As previously reported, the Ladny patrol ship underwent repairs, during which its sustainer engines were completely changed, having exhausted their resource, installing almost new turbines from the Kerch anti-submarine ship decommissioned after the fire. The turbines were purchased from Ukraine even before the Maidan coup. In addition, during the repair, which lasted from 2016, some changes were made to the ship's hull. There is no information on weapons.
The patrol ship of project 1135 (code "Petrel") "Ladny" was laid down on May 25, 1979 at the Zaliv shipyard in Kerch, launched on May 7, 1980, and was included in the Black Sea Fleet on February 25, 1981. Displacement - 3200 tons, hull length - 123 meters, width - 14,2 meters. Speed ​​- up to 32 knots, cruising range - 5000 miles. The crew is 197 people. Engine: 2 gas turbine units of 18000 hp, 2 propellers.
In service: the universal missile system URPK-5 "Rastrub", two paired 76,2-mm gun mounts AK-726, two launchers of SAM "Osa-MA-2", two four-tube 533-mm torpedo tubes and two rocket launchers RBU- 6000.