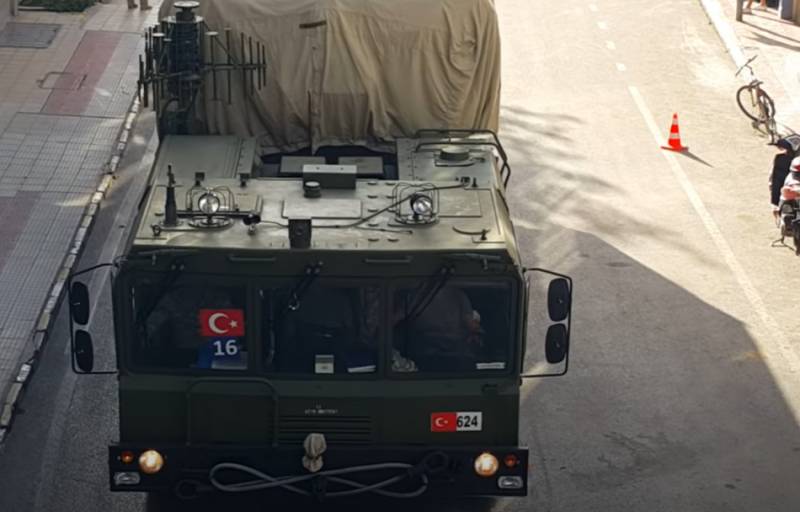 Selcan Hajaoglu, a Turkish reporter for Bloomberg, writes that Ankara is preparing to "send a signal to US President Joseph Biden." The correspondent's material says that the Turkish command intends to send home Russian specialists-instructors in the field of operation of the S-400 anti-aircraft missile systems (SAM).
Some time ago, Turkish media published information that Russian specialists were sent to Turkey to train Turkish military and technicians in the use of S-400 Triumph air defense systems supplied from the Russian Federation on the basis of a contract. These publications were not officially commented on in the Russian Federation. At the same time, the United States called on Turkey to first abandon the supply of these complexes, then from their deployment, citing the fact that the Russian-made air defense systems "cannot be integrated into the NATO air defense system." Ankara said that they would not abandon the S-400, recalling that there are other Russian-made S-300 complexes in Greece, "which do not interfere with the unified NATO air defense system." In response, the United States imposed anti-Turkish sanctions, excluding the country from the F-35 program and freezing the accounts of the leadership of the Turkish Defense Industry Directorate.
Hajaoglu:
Turkey will send Russian specialists in the field of anti-aircraft missile weapons home. This will signal Biden ahead of his scheduled meeting with President Erdogan.
The author believes that in this way Ankara can demonstrate to the United States its readiness to make certain concessions on the issue of operating the S-400 air defense system. According to Hajaoglu, Turkey intends to operate the S-400 "without Russian control." The statement of the head of the Turkish Foreign Ministry Mevlut Cavusoglu is cited:
These air defense systems will be operated under the full control of Turkey.
Cavusoglu made this statement during negotiations with his Greek counterpart.
The foreign press does not provide information on whether Ankara is going to send Russian specialists to the Russian Federation before the expiration of the agreement, or whether Russian instructors will leave home simply because the training course for the Turkish military has been completed in full. At the same time, Ankara once again emphasizes that they are not going to abandon the S-400.