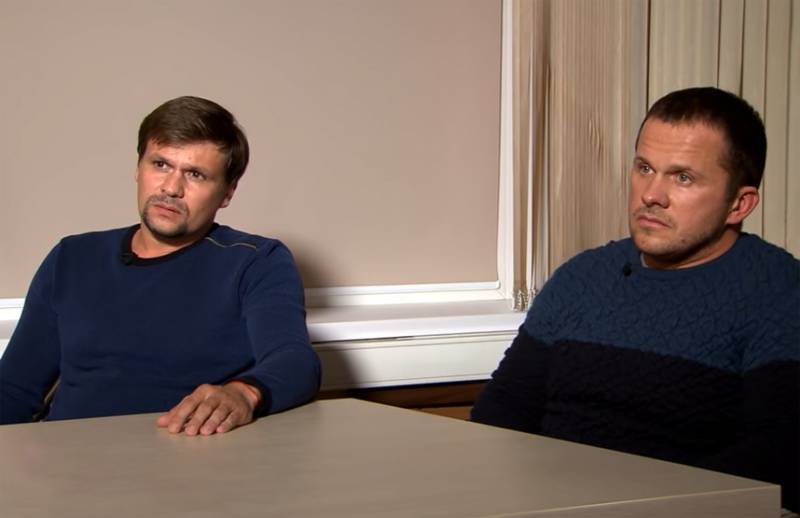 The Czech press continues to exaggerate the topic of the 7-year-old explosions in military warehouses. These are warehouses in Vrbetice.
Recall that some time ago the Czech authorities announced the alleged involvement of "GRU agents" in these explosions and presented "fake passports of Petrov and Boshirov." These accusations, without providing real evidence, raised many questions among the Czechs themselves, including President Milos Zeman. Questions also arose in connection with the fact that the secret services of the Czech Republic decided to pay attention to those explosions only years after the incident.
Meanwhile, the Czech edition of Forum 24 published an article by the columnist Ivan Gabala, who again decides to raise the hackneyed topic of "the guilt of Petrov and Boshirov". In his material, Gabal states that "Moscow has not yet paid the bill for the explosions in Vrbetica." At the same time, the observer asks the question, what should Prague "do next in such a situation?"
The author writes that Russia "is making attempts to minimize the damage for itself." At the same time, Gabal calls the incident at the military depots in Vrbetica "a terrorist attack" and "one of the hybrid strikes from the Russian side." The Czech author, at the same time, clearly does not want to consider a much more interesting question for the same Czech Republic: what, for example, did antipersonnel mines in those warehouses, the agreement on the prohibition of which was previously signed by the Czech Republic together with other EU countries?
Instead, the author argues that "the Czech Republic needs to develop a security structure in order to withstand pressure from outside - primarily from Russia."
Gabal:
The Kremlin understands that if we do not punish it, then our security system is malfunctioning. The aggressor must pay all bills and be punished.
At the suggestion of the Czech observer, "it is necessary to issue a warrant for the arrest of the criminals who blew up military warehouses." At the same time, Gabal is considering the only option, calling all the same Boshirov and Petrov these "criminals". The Czech press is demanding to extradite these people.
Czech author:
Russia must understand that our allies always act with us. Russia must feel our active defense.