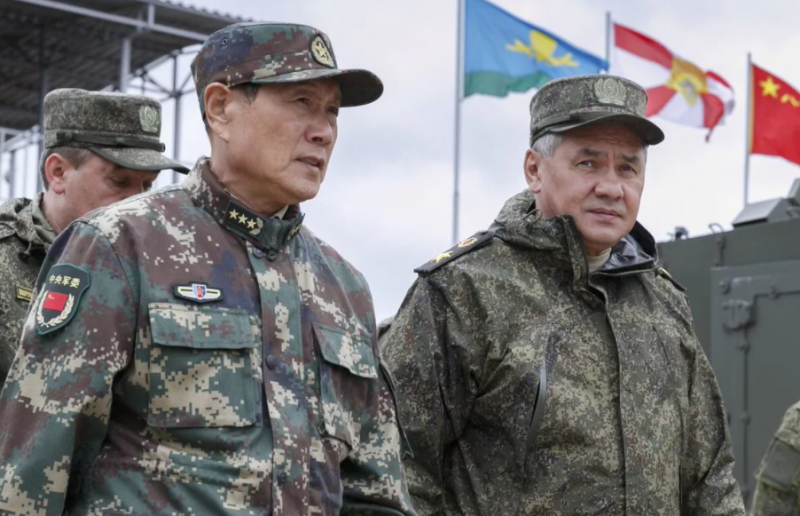 Russia and China have formed a military alliance, "evidence" of a military alliance of the second and third armies of the world was found in Germany.
The German political scientist Joachim Krause came to the conclusion that Moscow and Beijing had formed a military alliance, who shared his thoughts with Die Welt. Moreover, according to the German, the military alliance is already a reality, not intentions.
In favor of his theory, Krause cited several facts that, in his opinion, directly indicate the existence of this union. There are two main ones: first, Russia is supplying China with the latest weapons, such as the Su-35 fighter and S-400 air defense systems, and the second is that Russia and China are conducting joint military exercises. In addition, Russia is taking part in the creation of the Chinese missile defense system, and the stranger will not be allowed to the secrets.
Also in favor of the conclusion of a military alliance is the fact that as soon as Russia deployed its troops near the border of Ukraine, China, at the same hour, increased pressure on Taiwan. According to the political scientist, this is also a signal of China's readiness to provide Russia with military assistance if necessary.
The author named the main task of such a military alliance to oust the United States from the zones of geopolitical interests of Russia and China.
It is noted that Russia and China occupy the second and third positions in the world ranking of armaments, behind only the United States. But together they significantly outnumber the Americans, including in terms of their nuclear arsenal.