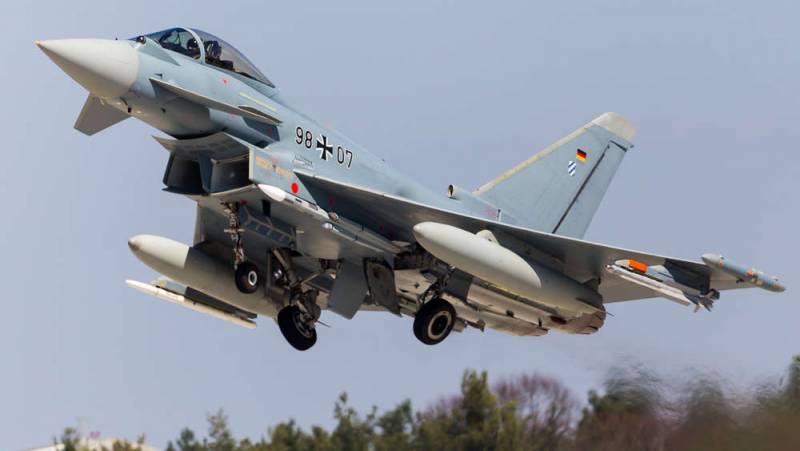 Equipping German fighters with a long-range missile allowed them to move to a new level of combat effectiveness.
After adapting the Meteor guided missile to the Eurofighter fighter, which has become a multinational masterpiece [developed since 2002 by Germany, France, Italy, Spain and Britain], the country's Air Force opened a new milestone in its development
- indicated in the materials of the German armed forces.
It is emphasized that Meteor is a truly innovative solution from a technical point of view. While conventional missiles use only a rocket booster as their engine, the Meteor only needs it to reach supersonic speed. The direct-flow power plant, featuring high reliability, significantly increases the flight range [up to 200 km], which is "critically important for modern air combat."
The current battles in the air have little to do with the motion picture [...] it is unrealistic that two fighters will chase each other, performing sharp maneuvers at a distance of several hundred meters. Rather, we are talking about long-range combat
- believe in the Bundeswehr.
Therefore, it is important to be able to launch the rocket as early as possible, after which it will independently fly to its target. This principle, also known as fire and forget, ensures that the carrier aircraft is out of range.
You try to identify possible enemy aircraft at an early stage in order to surpass both their defense systems and the capabilities of their weapons
- note on the Bundeswehr's website, pointing out that "the Meteor missile guarantees the victory of the Eurofighter, turning it into an air superiority fighter."