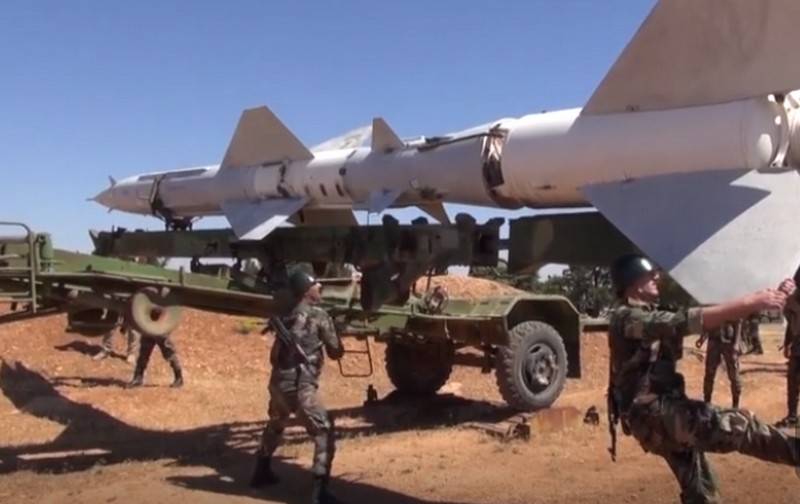 The Soviet S-75 Dvina anti-aircraft missile system is still an effective means of fighting aircraft. This was announced by the Syrian Defense Ministry following the training of the country's air defense forces.
According to senior lieutenant Mohammed Shakhshir, who is part of the S-75 air defense missile system, during the exercises, the Soviet complex successfully hit a drone. It took 10 minutes from the moment the target was detected to the missile launch, the launch itself and the defeat took "no more than 30 seconds." The defeat of the UAV by the S-75 "Dvina" air defense missile system was confirmed by third-party surveillance and control equipment.
The effectiveness of the Soviet complex, developed in the 50s of the last century, was confirmed by a high-ranking officer of the Syrian Armed Forces. According to him, if the technical condition of the complex is well monitored, then it will work "well". The general stressed that the complex is very reliable and has been used more than once to defeat aircraft, including drones launched by militants.
(...) Maintenance of the complex is not difficult. The Syrian army has extensive experience and skills in working with these systems. This technique is very reliable and it all depends on how the soldier works with it.
- added the general.
As noted in the Syrian military department, along with the S-75 Dvina air defense system, the Buk-M2E air defense missile system and the ZU-23 artillery anti-aircraft guns participated in the air defense training.