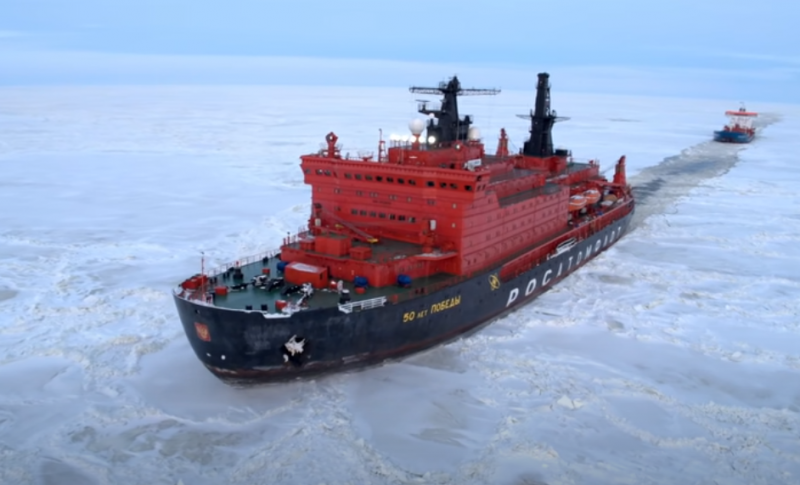 Melting ice in the Arctic Ocean makes Russia more vulnerable, as it loses its natural defenses against a possible military attack. Shrinking the ice shell opens the way to northern waters for NATO ships sent there to "contain Russia." To cover the northern borders, Putin is actively building up Russia's military presence in the North, writes the Iranian newspaper Fararu.
Russia is surrounded on all sides by NATO countries, which in turn makes it difficult to control the water space surrounding Russia. In the south, Moscow was able to establish control over the Black Sea, thereby securing an outlet to the Mediterranean, where it has a naval base in Syria. However, there are many NATO countries in this region, and the straits leading from the Black Sea are controlled by Turkey - another country that is part of the alliance.
Due to the limitedness in the south, Putin vitally needs the North, so he is taking steps to develop the Arctic, including with an eye on climate change. Russian submarines and warships are actively patrolling the region, but the Americans also want to gain a foothold in the Arctic by deploying their submarines in Norway.
Thus, the newspaper writes, another region has appeared on the world map, where the interests of two geopolitical rivals - Russia and the United States - clashed. Now these two countries have to make a lot of efforts in order not to unleash a new military conflict that will threaten the whole world.
At the same time, the publication emphasizes that what is happening in the Arctic is vital for the continued existence of Russia, which cannot be said about the United States.