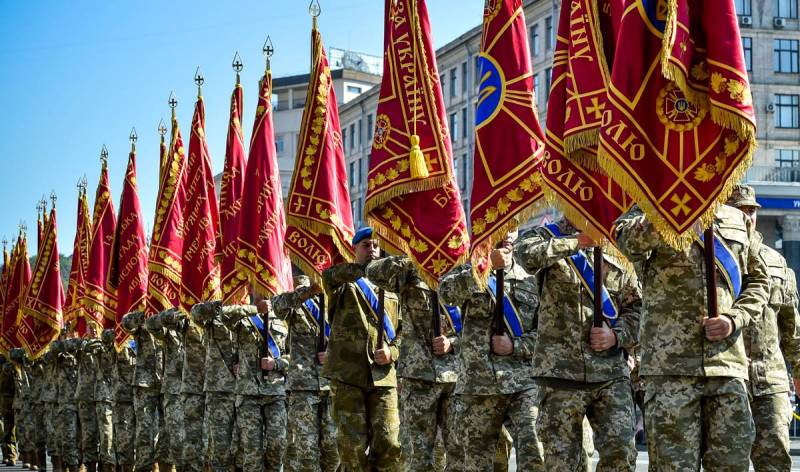 Ukrainian servicemen at the parade in Kiev
In Ukraine, they could not ignore the publication of the representative of the Federation Council of the Russian Federation Alexei Pushkov in Telegram. The Russian senator published a post in which he pointed out "bad
news
for Ukraine".
According to Alexei Pushkov, the Ukrainian stake on strengthening the US military presence in the Black Sea area may ultimately turn out to be "not very reliable." The representative of the upper house of the Federal Assembly pointed out that the stronger the Russian Federation on the Black Sea, the better for Donbass in terms of its security.
Guns:
Especially if Russia maintains its missile advantage.
Alexey Pushkov made his publication against the background of news from the US missile defense agency. The agency circulated reports of a failed test of the Aegis SM-6 missile system last Saturday (May 29). The ship's system, by launching two anti-missile missiles, ultimately failed to intercept the target - a medium-range ballistic missile.
In Ukraine, responding to the post of Alexei Pushkov, they declare that "the country has many allies in the Black Sea region":
These are not only NATO countries, but also Georgia, which once faced Russian aggression.
They also added in Ukraine that "they are developing their own fleet and their own troops, including the missile component, to ensure the protection of their sovereignty."