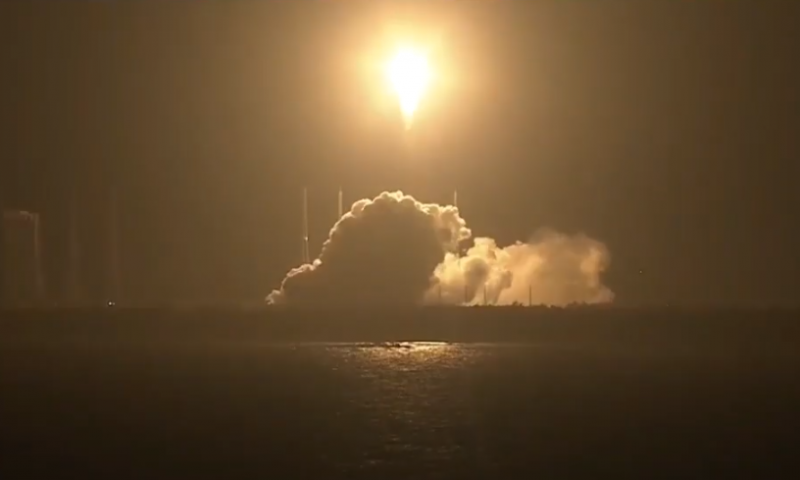 China has dispatched the first cargo ship to the new orbital station, which has successfully docked to the base module today. According to the Xinhua news agency with reference to the office of the Chinese manned space program, the spacecraft delivered almost 6 tons of various cargoes into orbit.
The Changzheng 7 launch vehicle was launched from the Wenchang Cosmodrome on Hainan Island on Saturday with the task of placing into orbit the Tianzhou 2 cargo ship carrying cargo for future Chinese astronauts who will work on the Chinese space station. one Tianhe module launched into space in April this year.
The first truck docked at the station carries 1,95 tons of fuel and 4,69 tons of other cargo needed to keep three people at the station for three months. The arrival of Chinese astronauts at the station is scheduled for June this year.
In total, within the framework of the creation of a three-module orbital station, China plans to make 2021 space launches in the period 2022-11. Two of them have already been completed: the base module of the station was launched into space first, and a cargo ship loaded with cargo was sent the second yesterday.
Currently, the base module of the Chinese orbital station is in orbit with parameters 360 by 385 kilometers and an inclination of 41,5 degrees. It works in automatic mode, all systems are functioning normally. It is noted that the module has already tested the performance of a 10-meter robotic arm, which will play a major role in the assembly of the station and the docking of ships.