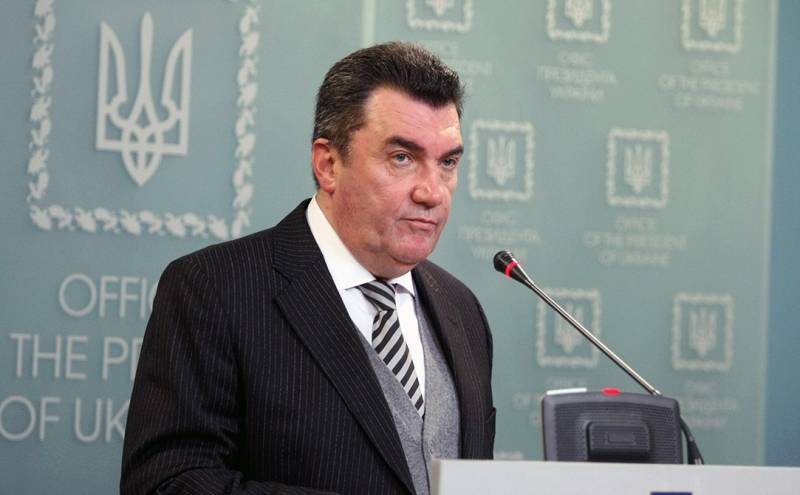 Ukraine is trying to blame Russia for the crash of a Ukrainian liner in Tehran, shot down by an Iranian air defense. The Secretary of the National Security and Defense Council of Ukraine Oleksiy Danilov came to the corresponding conclusion on the air of the talk show "Freedom of speech by Savik Shuster".
According to the Secretary of the Security Council of Ukraine, the evidence of Russia's involvement in the tragedy with the Ukrainian liner near Tehran is that it was shot down by the Russian Tor-M1 missile, as well as the work in the Iranian capital of the Russian special services, which "prevented" Ukrainians from establishing "the true reasons." disaster.
Danilov said that after the crash, when other countries argued about the possibility of technical reasons for the fall, Kiev "already knew" that the plane was "shot down by a Russian missile."
I can say that we were confident precisely because the Russian special services, Russian specialists, Russian intelligence did not give us the opportunity to work there, where we worked under their noses, namely in Tehran.
- Danilov said, adding that in Ukraine they are inclined to the version that it was a "terrorist act".
Note that Kiev has already tried to "tie" Moscow to the wreck of a Ukrainian liner in Iran. Last year, Turchinov argued that since Iran and Russia are strategic partners, it means that the Russian special services are involved in preparing a "missile attack" on the liner.
In principle, such statements are far from being the first for Ukraine. In 2001, Ukraine tried to shift the blame to Russia for the downed Russian Tu-154 of Siberia Airlines over the Black Sea by the Ukrainian air defense system, claiming that the complex was Russian. Subsequently, despite all the available evidence, the criminal case on this fact in Ukraine was closed, since "it was not reliably established that the airliner was shot down by a Ukrainian missile."