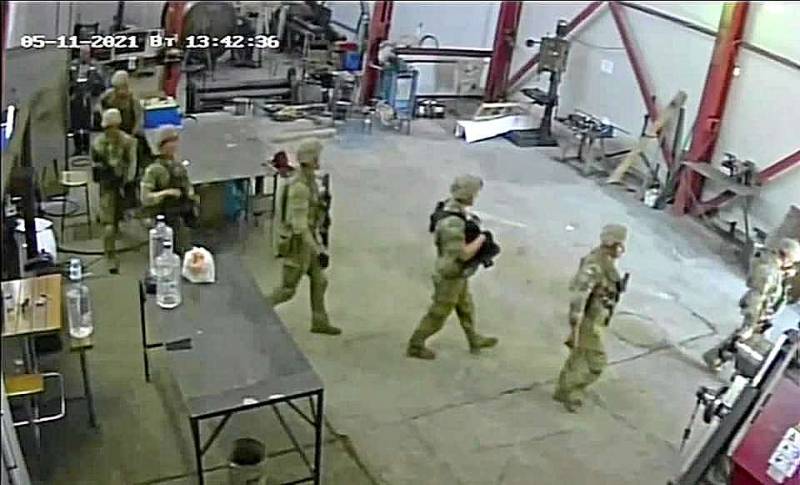 During exercises in Bulgaria, the American military seized a production workshop that had nothing to do with the maneuvers. The Bulgarian Ministry of Defense is investigating the incident.
On May 11, 2021, seven US servicemen reportedly raided a village workshop near Plovdiv. Entering the shop, the Americans sent
weapon
on workers who did not expect anything like this, and were shocked by what was happening. All actions of the military were recorded by surveillance cameras.
Apparently realizing that they had gone somewhere wrong, the Americans left the workshop and departed in an unknown direction. The shop owners filed a complaint with the police. The conclusion that the military was related to the American army was made on the basis of their use of the English language. At the same time, military exercises with the participation of the American military were taking place near the village.
On Friday evening, none of the power structures in Bulgaria received a statement about the incident. The police claim that there was no official appeal from the owners of the workshop, and the Ministry of Defense in general "is hearing about it for the first time." The US Embassy in Sofia received information only on Saturday, May 29 and promised to conduct an investigation in order to establish the involvement of the US military in the incident.