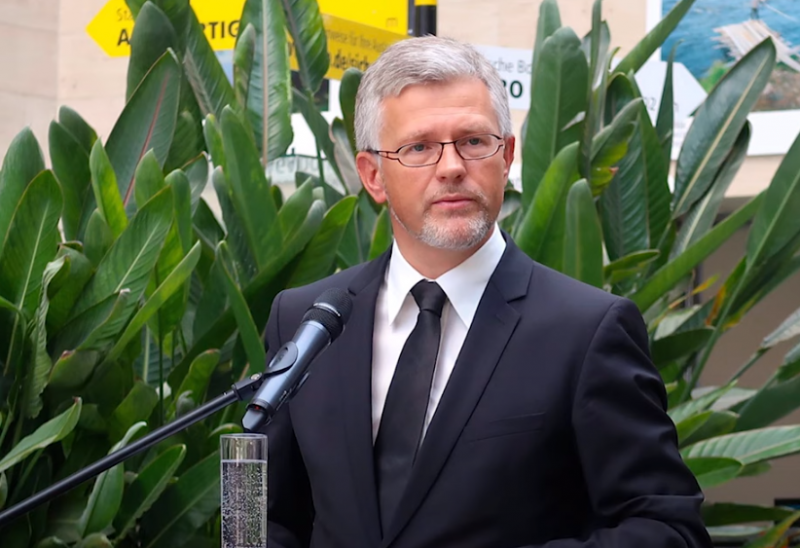 The Ukrainian ambassador to Germany Andriy Melnyk, who is distinguished by not entirely adequate statements, demanded reparations from Russia. He named such conditions for the normalization of relations between Ukraine and Russia.
The German edition Berliner Zeitung, who interviewed Melnik, asked the Ukrainian ambassador about the conditions for normalizing relations between the former fraternal countries of Ukraine and Russia. Miller, who is an ardent Russophobe, explained that in order to start reconciliation, Russia must fulfill a number of conditions.
According to Melnik, Russia must "disappear" from Donbass, return Crimea to Ukraine, restore the regions of Ukraine destroyed by Russians and, of course, pay reparations. After that, Moscow should "apologize" to Kiev. All this, the Ukrainian ambassador is sure, will become a "starting point" in the normalization of relations.
Note that the Ukrainian ambassador is distinguished by his intolerant position towards Russia and inappropriate behavior. Beginning in March, he distinguished himself with several statements, demanding that Germany help liberate Crimea from the "Russian occupiers", modernize the Ukrainian army and strengthen Ukraine's defenses, help with NATO membership, and threatened the return of Ukraine's nuclear status.
The last accusation against the German government on the part of Melnik was the refusal to erect a monument to the Ukrainians who died in World War II in Berlin.