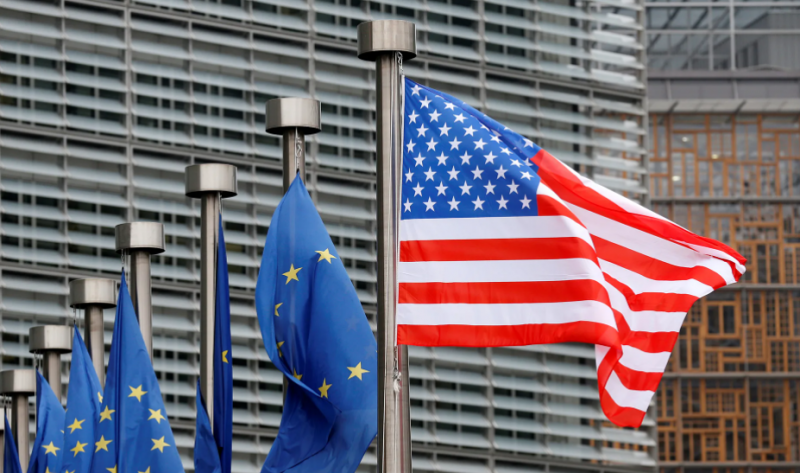 The European Union proposed the United States to jointly oppose the "hostile actions" of Russia, and Brussels has already sent a draft of the corresponding joint statement to Washington. Bloomberg reports this with reference to the document.
The EU invites the US to jointly "give a decisive response" to Russia's negative behavior and its "hostile actions." All this should be announced at the EU-US summit, which will be held in Brussels on June 15, just before the meeting of Russian and US Presidents Vladimir Putin and Joe Biden in Geneva.
The list of claims made against Russia by the EU and the US has not changed; Moscow is still accused of "repression of civil society", persecution of the opposition and strangling of independent media.
Against this background, the European Union intends to invite the United States to "make friends" even more closely against Russia, taking all possible methods to build on its territory a democratic society with generally accepted norms.
Against this background, the European Parliament came up with a proposal to toughen sanctions against Russia. Its chairman, David Sassoli, proposed introducing new and toughening the already imposed sanctions against Russian officials. Also, the head of the EP proposed to establish "closer ties with the civilian population of Russia", which, according to the MEPs, "groans under the yoke of Putin" and longs for Western freedoms and real democracy.
Well, as an example, the EP cited Navalny as a fighter against Putin's regime, who is innocently suffering in "dungeons".