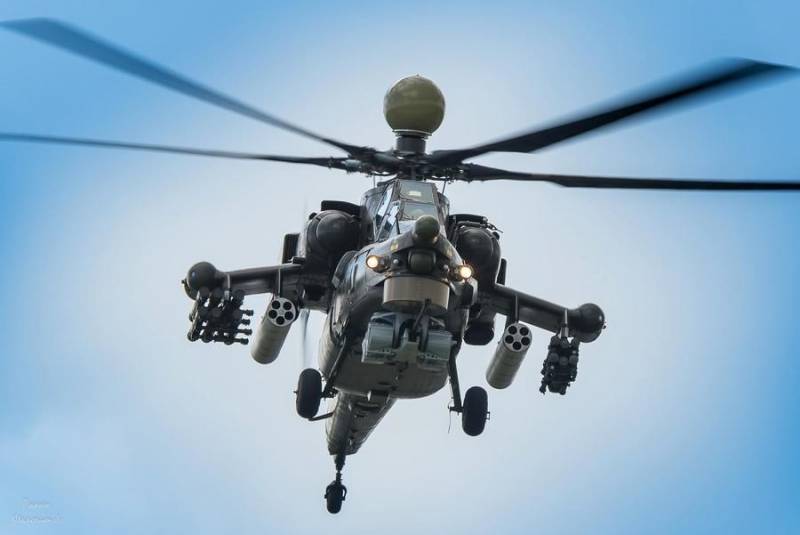 The combat helicopter Mi-28NM will be capable of carrying four long-range cruise missiles on board. We are talking about the so-called "product 305", the maximum range of which is 100 kilometers.
About this agency
RIA News
said a source related to aircraft construction.
He noted that the missiles will be placed on the outer points of the suspension. Equipping this combat vehicle with such weapons, the Mi-28 NM helicopter is actually turned into a front-line bomber.
Cruise missiles will enable the Mi-28NM to effectively and with high accuracy carry out tasks to destroy command posts, accumulations of manpower,
armory
warehouses and other objects. The source noted that no other combat helicopter in the world has standard weapons with the same range and destruction power as the "product 305".
He also said that the helicopter is currently undergoing a series of tests.
Earlier, Vitaly Shcherbina, the chief designer for combat helicopters of the National Center for Helicopter Engineering of Russia, stated that the Mi-28NM is capable of shooting down planes. To do this, he will need to have on board air-to-air missile weapons and perform a funnel-on-tail aerobatics.