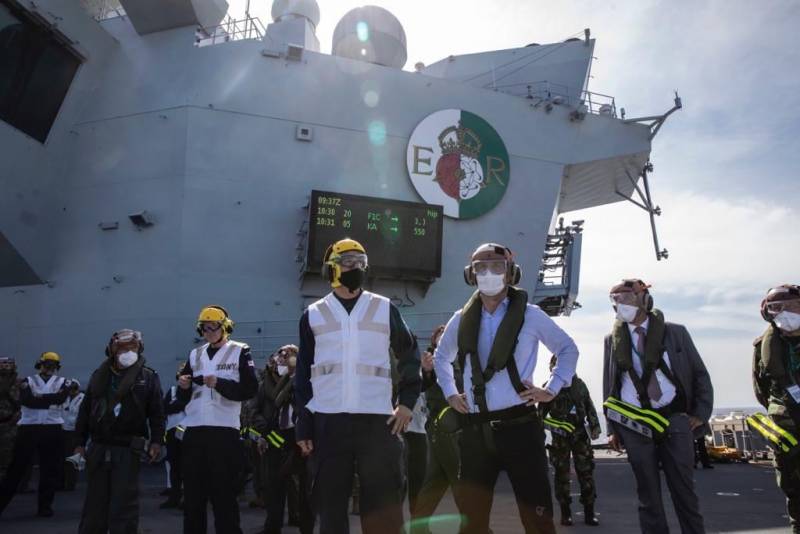 In the Atlantic Ocean and Black Sea, major naval maneuvers of the North Atlantic Alliance Steadfast Defender are taking place. But, despite the significance of this event, NATO is not discussing large-scale exercises of the alliance, but the landing of a Ryanair plane in Minsk.
This is reported by the Sky News TV channel from the UK.
And the point is not at all in Belarus, but in the fact that, in the opinion of NATO Secretary General Jens Stoltenberg, Moscow is behind Minsk. He believes that Lukashenka acted so "insolently" only because his actions could have been directed from the Kremlin. British media note that the head of the alliance strongly condemned the forced landing of a passenger plane in Minsk.
What happened is completely unacceptable.
- said the secretary general of the alliance, while aboard the British aircraft carrier HMS Queen Elizabeth, leading the NATO squadron.
The exercise was overshadowed by this challenge from Belarus and probably Russia.
- noted the correspondent of Sky News Dominic Waghorn.
Commodore of the British Navy Steve Moorhouse said that in relation to the Russian Federation, it is necessary to avoid miscalculations and be always on the alert.
We always look after her.
said the British Commodore.
For the aircraft carrier HMS Queen Elizabeth, leading a strike group of nine ships., This is the first trip as a flagship. It should last seven months.