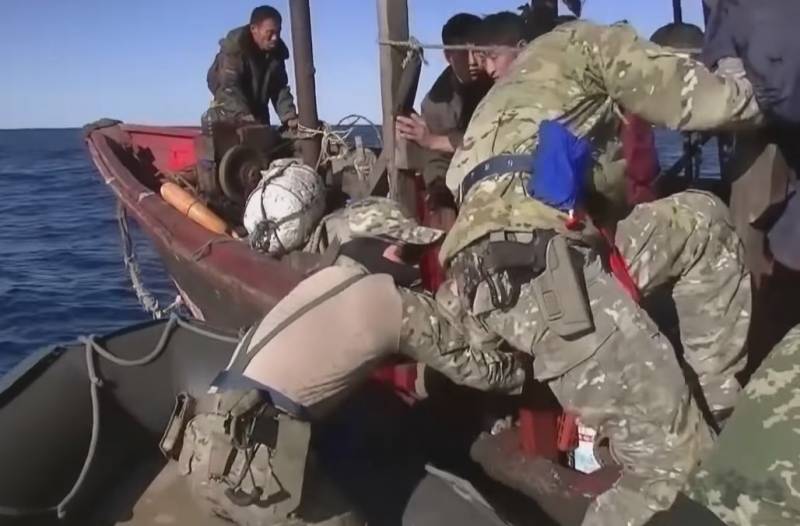 In the fishing trade union of the port of Wakkanai, located in the Hokkaido prefecture of Japan, they complain about the "illegal" detention of a fishing vessel by officers of the border service of the FSB of the Russian Federation. They claim that the Russians detained the fishing trawler Hachikita Komaru in Japanese territorial waters.
This was reported by the Kyodo agency from Japan.
It is extremely regrettable that they were detained despite being in the exclusive economic zone of Japan.
- says the head of the fishermen trade union Seiichi Kazemu, hoping for the soonest release of the boat.
According to the press service of the FSB of Russia, border guards found a fishing schooner flying the flag of Japan in the exclusive economic zone of Russia. On board, they found caught live crabs, cooked and frozen products made from them, and equipment for fishing.
During the arrest, the Japanese sailors ignored the Russians' demand to stop the ship, and instead tried to escape. At the same time, the trawler maneuvered dangerously, almost colliding with a border guard patrol ship. Then he was detained and taken to the port of Korsakov, where investigative actions are now being carried out.
It should be noted that Japanese fishermen violate the fishing rules by entering Russian waters systematically. Many manage to evade the pursuit of Russian border ships and boats.