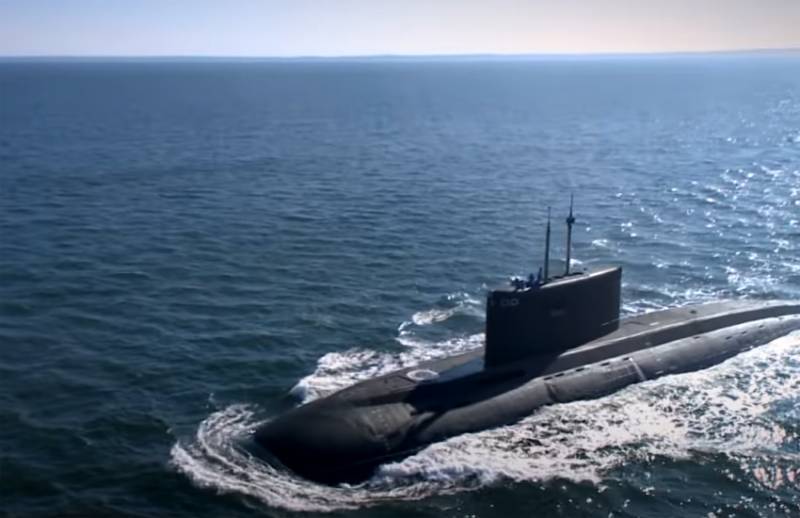 New arguments have been found in Poland regarding the "danger" of the completion of the construction of the Nord Stream-2 gas pipeline by Russia. In the material of the Polish observer Grzegorz Janiszewski, it is reported that Russia intends to increase the combat power of its submarine
fleet
... This is against the background of the fact that in Poland itself, submariners from the country's only submarine are forced to write open letters to the press, reporting that the Orzel submarine is in a deplorable technical condition.
It would seem, what does the Russian submarine fleet and the Nord Stream 2 gas pipeline have to do with it?
As it turned out, in Poland they fear that Russia may strengthen its military component in the Baltic "under the pretext of protecting the SP-2 gas pipeline." Polish newspapermen recalled that earlier in the Russian Navy announced the appearance of NATO (including Polish) warships in the area of ​​the location of the pipe-laying vessel "Fortuna" in the Baltic Sea. According to the Polish media, Russia "deliberately escalates the situation around the construction of the gas pipeline." As if Poland itself is not aggravating the situation around the gas pipeline from Russia to Germany.
Starting with the fact that Russia can strengthen militarily in the Baltic, the Polish observer moves on to other fleets of the Russian Navy. An example is the simultaneous surfacing of Russian nuclear submarines in the Arctic. If at first in the same Poland they said that there was nothing special in this surfacing through the ice, now it is argued that here too, "Russia is sending NATO a signal about its readiness to" threaten the unity of the alliance ".
A Polish observer asks:
Russia's underwater power is growing, will their Red October return?
Apparently, in Polish circles, everything has long been confused, including the real submarine forces of the Russian Federation and what writers and filmmakers embodied. But all means are good for spreading the topic of the "Russian threat" for Poland.