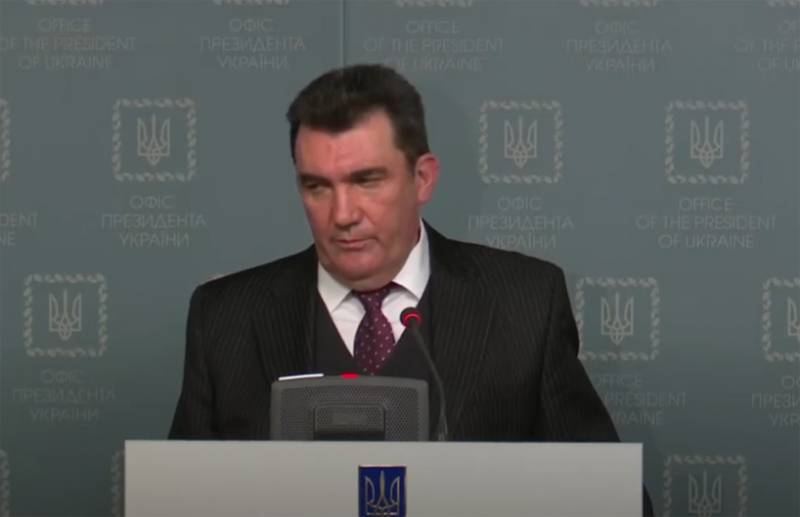 Ukrainian officials of various ranks and levels continue to exaggerate the topic of "the possible presence of Russian military on the territory of Belarus." Earlier, the head of the SBU Bakanov drew plans and diagrams, on which he defined the "Belarusian direction" as one of six, according to which "the Russian army could launch an offensive against Ukraine". Now the idea was actually picked up by Oleksiy Danilov, who holds the post of secretary of the National Security and Defense Council of Ukraine.
According to the NSDC secretary, "Russia is most interested in what is happening in Belarus today." Danilov is referring to the situation with the arrested ex-chief editor of the Telegram channel "Nexta" after the forced landing of the plane and the events that followed.
The logic is very interesting. Sanctions against Belarus because of Protasevich and the Ryanair plane are imposed by Europeans and Ukrainians, and Russia is interested in this ... Then, according to the logic of the NSDC secretary, it turns out that Europe and Kiev are acting in Russian interests.
Danilov said that he had an instruction from President Volodymyr Zelensky, according to which he should go to Vilnius to meet with the Secretaries of the Security Councils of Lithuania, Poland, Latvia and Estonia. A kind of traditional anti-Russian get-together, where Kiev is now rushing with special enthusiasm.
The secretary of the National Security and Defense Council of Ukraine said that for the country "there is a big challenge if Russian troops enter Belarusian territory."
Danilov:
They are already friendly states. And if the presence of the Russian army is there, then this is 1084 km of the additional border. This is a challenge for us, taking into account what is happening in the Donetsk and Luhansk regions and in the occupied Crimea.
Apparently, together with the Poles and the Balts, Danilov will now discuss "what to do" in the current situation, into which, in fact, Ukraine is driving itself.
Let us remind you that Kiev has decided to ban Belarusian air carriers from flying to Ukraine. First of all, this will hit those Ukrainians who live and work on the territory of the Republic of Belarus.