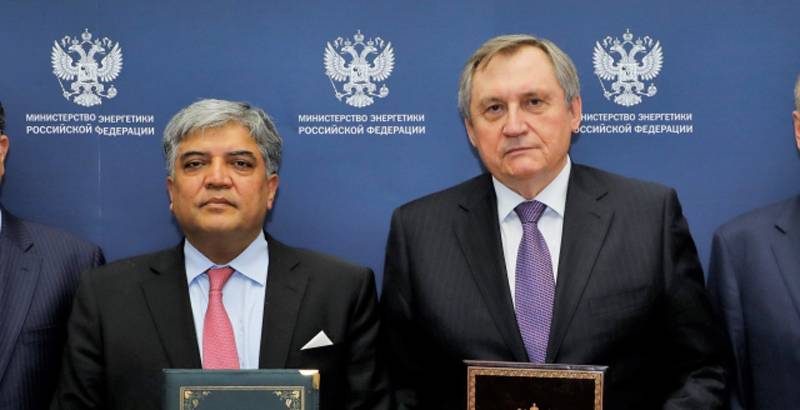 Today it became known that Russia and Pakistan signed an agreement on the construction of a gas pipeline that will connect the largest cities of the Asian country - Karachi and Lahore. This gas pipeline was named "Pakistani Stream".
Against the backdrop of statements by US Energy Secretary Jennifer Granholm that "Russian gas that will flow through Nord Stream 2 is the dirtiest in the world," the Russian-Pakistani agreement can be considered a new unpleasant surprise for the United States.
The Ministry of Energy of the Russian Federation informs about the meeting of the head of the department Nikolai Shulginov with the Pakistani ambassador to Moscow Shafkat Ali-Khan. The officials signed an agreement that grants Russia the right to build a gas pipeline with a total length of about 1,1 thousand kilometers.
The throughput capacity of the Pakistani Stream is impressive: almost 12,5 billion cubic meters of gas per year. The pipeline will connect Pakistan's largest liquefied natural gas terminals. And this is only the first part of a potentially possible larger project for Russian-Pakistani cooperation in the gas sector. Earlier it was reported that Pakistan may start purchasing LNG from Russia. The logistics of this kind of supply is being worked out.
The Ministry of Energy of the Russian Federation disseminates information that the new gas pipeline will allow transporting raw materials to industrial facilities in the north of Pakistan in Punjab. There are also some Pakistani power plants in need of available hydrocarbons.
Nikolai Shulginov called the construction of the Pakistan Stream a flagship project of cooperation between Moscow and Islamabad in the energy sector.