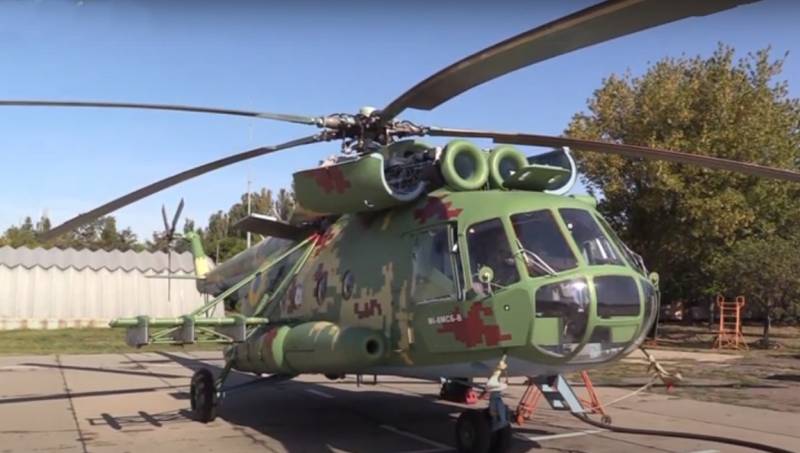 Since 2014, after the start of the armed conflict on the territory of Ukraine, Motor Sich has gradually increased the supply of modernized helicopters in the interests of the Ukrainian Armed Forces.
So, as reported by the publication "Left Bank", if at the end of 2018 it was reported about the supply of army
aviation
23 Mi-8MSB vehicles during the civil war, today it is already known about 37 Mi-8MSB and Mi-8MSB-V units, which were transferred to the military department.
That is, the APU was transferred to five modernized Mi-8s annually.
- indicated in the publication Defense Express on the volume of supplies for the needs of the Ukrainian army, explaining that the demand for improved helicopters is also observed from foreign customers: in recent years, more than a hundred modernized machines have been transferred to them.
In addition, Motor Sich received a large order for new metal blades for Mi-24 attack helicopters. This year, we are talking about the transfer of 10 sets of these products to the army aviation, of which three have already been delivered. In total, as noted in Defense Express, the Armed Forces needs at least fifty sets of blades to equip the Mi-24.
At the same time, by the end of 2021, it is planned to complete tests of composite rotor blades for multipurpose Mi-8, the need for which is also felt in the Ukrainian army.
Contracts for this type of blades have been signed with three countries. With three highly developed states operating these helicopters. Moreover, we are moving to the next type of helicopter
- said the President of Motor Sich JSC Vyacheslav Boguslaev, summing up the results of the enterprise.
However, users talk about the shortcomings of the improved Mi-8MSB and about the accusations against them from the pilots:
And what about the reliability of these modernized helicopters in the ZSU? There even seems to be an order not to fire from them, only from early modifications.
The pilots scold the Mi-8MSB. The quality is lame greatly.