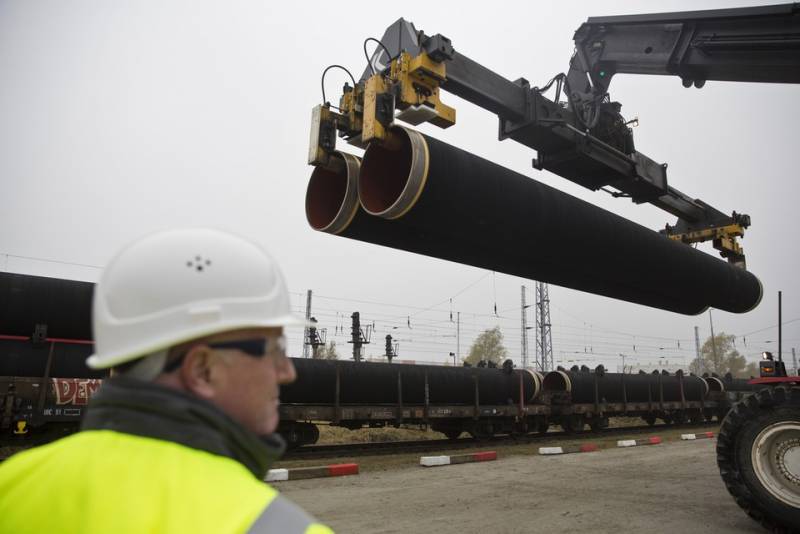 In Russia, officials continue to speak out about the frankly ridiculous statement by the head of the US Department of Energy that the Nord Stream 2 pipeline will carry "the dirtiest gas in the world." This statement, as already reported by "Voennoye Obozreniye", was made by the head of the US Department of Energy Jennifer Granholm. According to her, she "expresses the position of the entire ministry when she opposes the construction of the SP-2". The congressmen liked this position of Granholm.
The words of the head of the US Department of Energy were commented on by Deputy Prime Minister of Russia Alexander Novak, who some time ago served as head of the Ministry of Energy of the Russian Federation.
According to Alexander Novak, if we really compare the chemical composition of Russian and American gas, then Russian gas transported through pipelines has 4 times less carbon footprint per kWh than gas supplied to Europeans from the United States. That is, Russian gas is 4 times cleaner than gas produced in the United States. The Deputy Prime Minister pointed out that this is not his personal speculation, but the data of a number of analytical agencies available in the public domain.
Alexander Novak stressed that this situation is related to production. Most of the gas supplied to Europe from the United States is of shale origin. In this case, production is carried out by hydraulic fracturing.
Novak added that Russian gas is one of the most environmentally friendly sources of energy, and all words that it is supposedly the dirtiest in the world are devoid of any real ground and logic.
Thus, the Russian government official actually made it clear that the US Secretary of Energy was making statements confirming her (Jennifer Granholm's) incompetence.