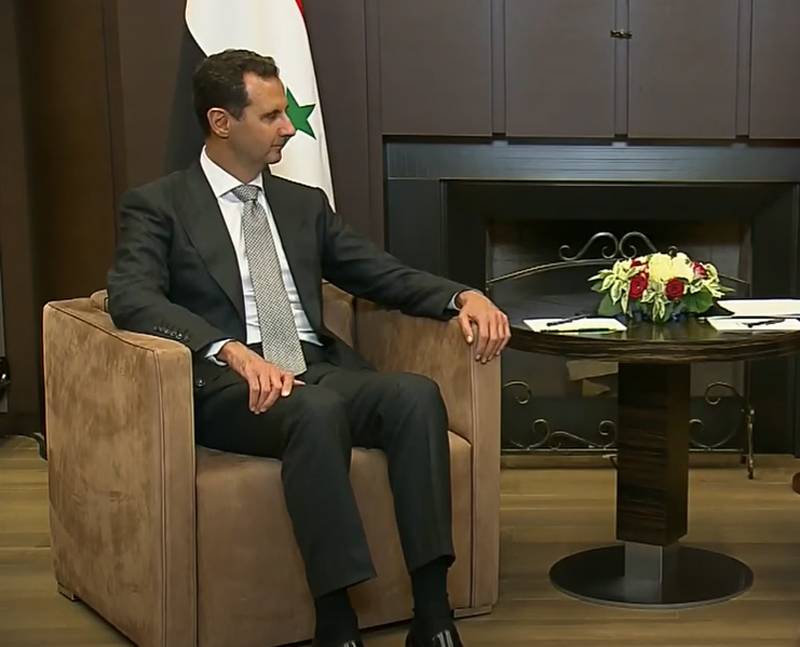 The thesis "Assad must leave" again did not work. This was shown by the results of the presidential elections in Syria. According to the Syrian Election Commission, the current head of state won more than 95% of the votes in the last elections. Approximately 13,5 million Syrian citizens have voted for his candidacy. About 74,6% of voters took part in the elections.
Many Syrian citizens could not take part in the presidential elections, as they live in territories controlled by militants. For example, we are talking about the northern and western regions of the SAR, including some areas of the Idlib province.
An important achievement of Bashar al-Assad is that the level of his support from the population, based on the election results, increased in comparison with 2014. Then about 88% of the Syrians who came to the polling stations voted for him.
Now the countries of the world are again divided according to the principle of recognition and non-recognition of the election results in the Syrian Arab Republic. The Russian Federation recognized the results of the elections to the SAR, congratulating Bashar al-Assad on his convincing victory.
The European Union refused to recognize the results of the elections in the SAR. European officials said the presidential elections in Syria "were not free and democratic." This interpretation was used by Josep Borrell. According to him, "what happened in Syria will not contribute to the normalization of the situation and the improvement of relations with the EU countries." It turns out that the European Union actually ignores the opinion of the majority of Syrian citizens.
Borrel:
Elections in Syria did not meet the criteria for a truly democratic vote.
Well, excuse me ... people do not vote by mail in Syria and the votes of people who have died long ago (if this is now the main criterion of democracy) do not attract ...
For your information:
In addition to Assad, ex-minister Abdullah Sallum, as well as the representative of the Socialist Union, Mahmoud Marey, nominated their candidates for the presidency of the SAR.
After the announcement of the results of the elections by the Central Election Commission of the SAR, Bashar al-Assad called on the people for further unity and joint actions to rebuild the country.