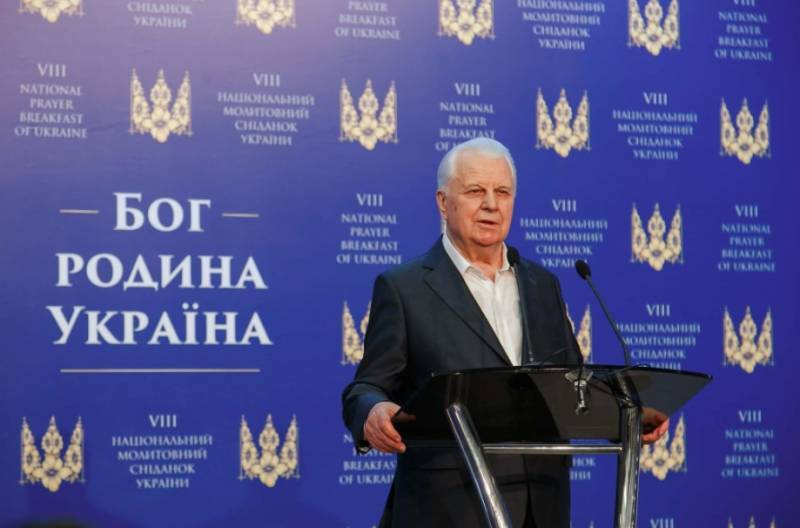 The first president of Ukraine, Leonid Kravchuk, who is the head of the Ukrainian delegation to the Trilateral Contact Group on resolving the situation in Donbass, again raised the issue of the need to transfer the negotiating platform from Minsk to another country. According to Kravchuk, the current situation (with the forced landing of the Ryanair aircraft in Minsk) "once again proves that Minsk can no longer remain a negotiating platform".
Leonid Kravchuk:
The negotiation process needs to be postponed from there. Where to? I believe there can be neutral countries. For example Switzerland or Finland.
Earlier, the head of the Ukrainian Foreign Ministry Dmitry Kuleba also spoke out for the postponement of negotiations within the TGC, stating that "it is impossible to negotiate in Minsk, since Belarus is drifting towards Russia." It is strange that with all the "drift" of Alexander Lukashenko, the country he has led for more than a quarter of a century will never reach the "end point of the drift." And as soon as the President of the Republic of Belarus feels a weakening of pressure from the West, his rhetoric towards the Russian Federation again acquires a very harsh connotation.
Leonid Kravchuk's statement was commented on by Russian Foreign Minister Sergei Lavrov. He is quoted by
TASS
.
According to Sergei Lavrov, it is not for Kravchuk to decide where and how the contact group on Donbass will conduct its work. The head of Russian diplomacy recalled that the decision on the Minsk negotiation platform was made at the general summit and approved by the UN Security Council.