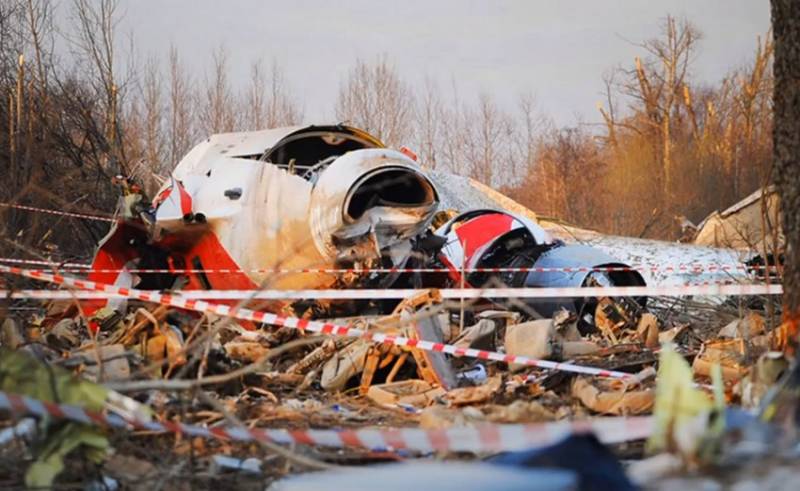 In Poland, the investigation of a criminal case against Russian air traffic controllers, allegedly involved in the plane crash of Polish President Lech Kaczynski near Smolensk in 2010, continues.
The Polish court resumed consideration of the request of the Polish Prosecutor General's Office for the absentee arrest of three Russian air traffic controllers who were on duty on the day of the crash of Kaczynski's plane at Smolensk airport. It is noted that the consideration of the statement of the prosecutor's office will be conducted in relation to each air traffic controller separately, without the presence of the accused.
According to reports, three Russian air traffic controllers are accused of deliberately provoking the crash of the Tu-154 aircraft, which resulted in the death of a large number of people. Moreover, earlier Polish prosecutors accused the Russians of unintentionally provoking the catastrophe, but later retrained them as intentional. That is, proceeding from the accusation, the Russian air traffic controllers by their actions deliberately provoked the crash of the Polish plane.
Warsaw is planning that after an arrest warrant is issued against the Russians, they can be put on the international wanted list with mandatory extradition to the Polish authorities.
The actions of the Polish authorities are absurd, because it was the Russian air traffic controllers who informed the crew of the Polish plane about the bad weather conditions at the Smolensk airfield, suggesting that they leave for an alternate airfield. The fact that the crew decided to land under these conditions is entirely the fault of the pilots or those who exercised command on board.
Let us remind you that Poland opened its own criminal case on the fact of the crash of Kaczynski's plane near Smolensk in 2010. In Warsaw, several versions are being considered at once, different from the official one, including the detonation of the plane.