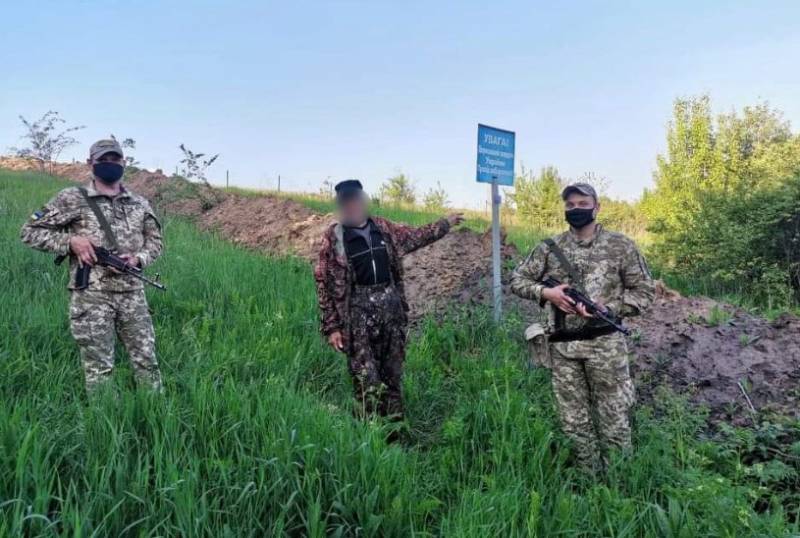 The head of the Russian FSB Border Service, Vladimir Kulishov, said that over the past year there have been no signs of any construction work on the Ukrainian side of the border. Ukrainian border guards, as it turned out, were outraged by this report, and they denied it, saying that the Russians would be better off watching their side of the border.
On the refutation of the words of Kulishov, said by him to the agency
RIA News
, said the speaker of the State Border Service of Ukraine (State Border Guard Service) Andriy Demchenko in an interview with RBK-Ukraine.
In Ukraine, it is argued that the construction of the "Wall" (called the Yatsenyuk wall) on the border with Russia did not stop. The spokesman for the State Border Guard Service also added that this engineering project envisages not only the creation of an anti-tank ditch and metal barriers, but also the installation and connection of technical surveillance equipment. Demchenko noted that Ukraine began to more actively use unmanned aerial vehicles to protect the border.
The spokesman for the State Border Guard Service advised the Russian border guards not to follow what is happening on the Ukrainian side, but to protect their border.
Russia should pay attention to the arrangement of its border, since we have repeatedly recorded violations from the side that the Russian Federation does not notice.
- he said.
Kiev extended the implementation period for the project on the arrangement of the border between Ukraine and Russia until 2021, since last year less funds were invested in it than it was estimated in the estimate. This is due to the difficult economic situation in the country.